N.C.C. Exhibition Organizer Co.,Ltd. or NEO – a subsidiary of N.C.C. Management & Development Co. Ltd. – is an organizer/manager of international-scale trade fairs, exhibitions and other events. It offers a full range of services from planning, marketing, and sales to public relations and evaluation. For 2007, eight major events are planned: the international-scale events are VIV Asia , and ILDEX and the national-scale shows are Thailand Travel and Dive Expo Wedding Fair, Amazing Thailand Grand Sale, Pet Expo Thailand, Health, Beauty and Diet Festival and Thailand Bestbuys.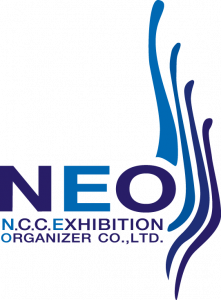 Market-Comms provided strategic communication continuously during 2007-2010 to delivering Brand Awareness and Knowledge.
NCC Exhibition Organizer
BRAND COMMUNICATION
WHAT WE DO
Strategic communication plan and execution for 3 years consecutive.
KEY STRATEGIES
Though leadership campaign

Signature event management

Media relations
TACTICS
Press release
Media briefing
Media visit

Press invitation and conference
PR Value > 5 Million baht per year

Potential viewers > 10 Miliion
Some Executions of the Campaigns