Department of Export Promotion, Ministry of Commerce launched the global CRM campaign called, Thailand's Best Friends.
Thailand's Best Friends 2010 is the project implemented in line with the strategy to maintain and promote close relationship with purchasers/overseas importers of Thai products. This project has applied the strategy of Customer Relationship Management (CRM) by focusing on impressing importers and taking good care of them as a VIP guest to arouse the pride of overseas dominant importers in ordering Thai products.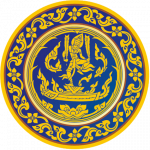 Market-Comms provided strategic communication continuously during the thailand campaign to delivering Brand Awareness and Knowledge for local and international entrepreneurs.
Thailand's Best Friends
BRAND COMMUNICATION
WHAT WE DO
Strategic communication campaign for local and international visitors.
KEY STRATEGIES
Build a cordial relationship with overseas partners or purchasers of Thai products

Instill the pride in these partners by honoring them as Thailand's important partners and VIP guests via Thailand's Best Friends (TBF) Project
TACTICS
Press release
Press tour

Press conference

Group Interview
PR Value > 10 Million baht per project

Potential viewers > 50 Miliion
Some Executions of the Campaigns