The first sand beach along the southern Gulf of Thailand coastline, which is in the province of Phetchburi, is where the i Tara resort and Spa is situated. Due to the building of the nearby road, this beach—which is still a very natural and serene location—has only recently gained recognition as a fantastic beach destination. The first sandy beach is encircled by a large number of mangroves, salt pans, and fishing communities. The only hotel on this two-kilometer stretch of beach that gives guests the impression that they are on their own private beach is I Tara Resort & Spa. You simply need to travel an hour and a half from the Suvannaphum international airport and the heart of Bangkok to become one of our executive guests.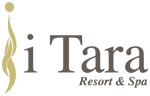 Market-Comms provided strategic communication continuously during 2012-2015 to delivering Brand Awareness and Knowledge for local visitors.
Tourism Authority of Thailand
BRAND COMMUNICATION
WHAT WE DO
Strategic communication campaign for local visitors.
KEY STRATEGIES
Promote the new and highlight tourist destination of Petchaburi Province.

Create brand awareness

and experience.
TACTICS
Press release
Media Interview
Press tour

Press conference
PR Value > 10 Million baht per year

Potential viewers > 20 Miliion
Some Executions of the Campaigns