Ministry of Public Health stated Thailand ready to be a leader of world medical services at Thailand Medical Hub Expo 2012 and prepares for the new record of the most people being Thai massaged at the same time.
Ministry of Public Health has worked on Thailand development policy for Thailand as an international medical hub. Therefore will be held Thailand Medical Hub Expo 2012, presenting the competency and readiness of Thailand to be an international medical hub, during 30 August – 2 September 2012 at Impact Challenger 2-3, Muangthongthani, 10.00-12.00. This event is showed the new, latest and modern technology for health conscious consumer by leading clinics, hospitals, Thai traditional medicines organizations as well as offer various health and medical contents on seminars and workshops. Last but not least, will be a witness of the new records of Guinness World Records on Thai Massage.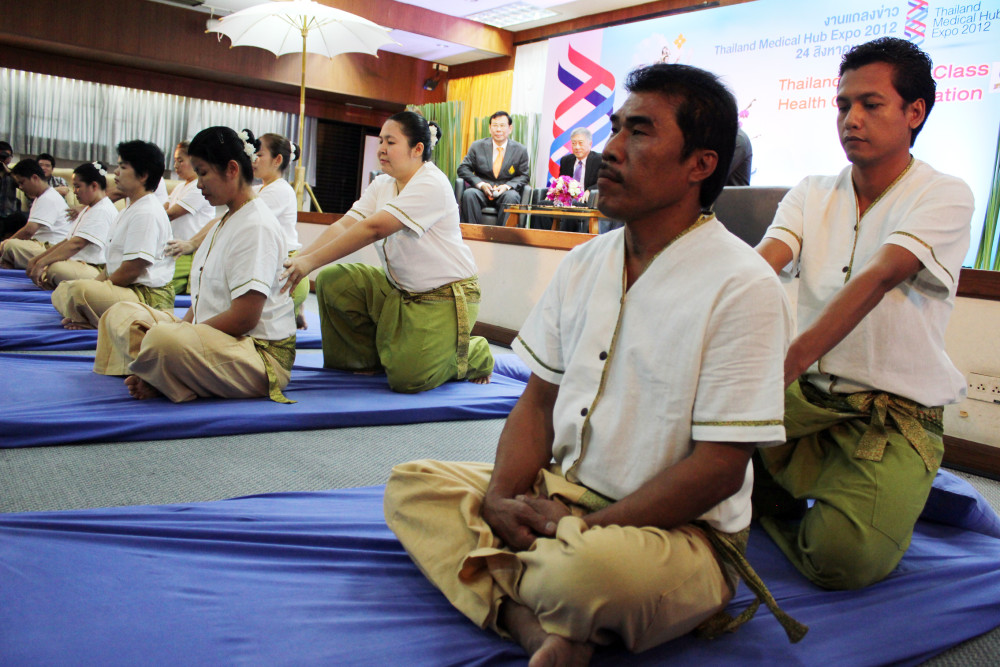 Mr. Wittaya Buranasiri, Minister of Ministry of Public Health stated the thailand's medical hub policy that "The key success factors are the promotion and development of Medical Hub and Wellness, the development of Thailand's logistics and integrated marketing promotion by government and private sectors. The strategic plan during the year 2012-2016, led by department of health service support, has set the 4 targets; 1) Medical Services such as dental, specific deceases cure or long stay. 2) Health Promotion such as spa and massage. 3) Thai Traditional Medicine promotion such as promoting Thai traditional medicine hospital at all regions and encourage government and private clinics and hospitals to establish the Thai traditional medicine department without all existing services effects. 4) Health and Herb Products certified by GMP. This plan will be completed by 2016 and create revenue approx. 800,000 million baht.
Therefore, Thailand Medical Hub Expo 2012 is the strategic event which performs the readiness of Thailand as the medical hub before ASEAN Economics Community (AEC) agreement on 2015. This event will be held during 30 August – 2 September 2012 at Impact Challenger 2-3, Muangthongthani, 10.00-12.00 on theme of Thailand as World Class Health Care Destination. The event offer the meetings, exhibitions, special activities and medical services at 4 levels such as medical services, health promotion services, Thai traditional medicine and alternative medicine services. All Thai health and herb products are presented to world consumer and AEC countries. This event ensured that now Thailand is ready to offer the medical services at all angles to world consumer and the Thailand's medical hub will bring the plenty of opportunities and revenue to Thailand in the near future.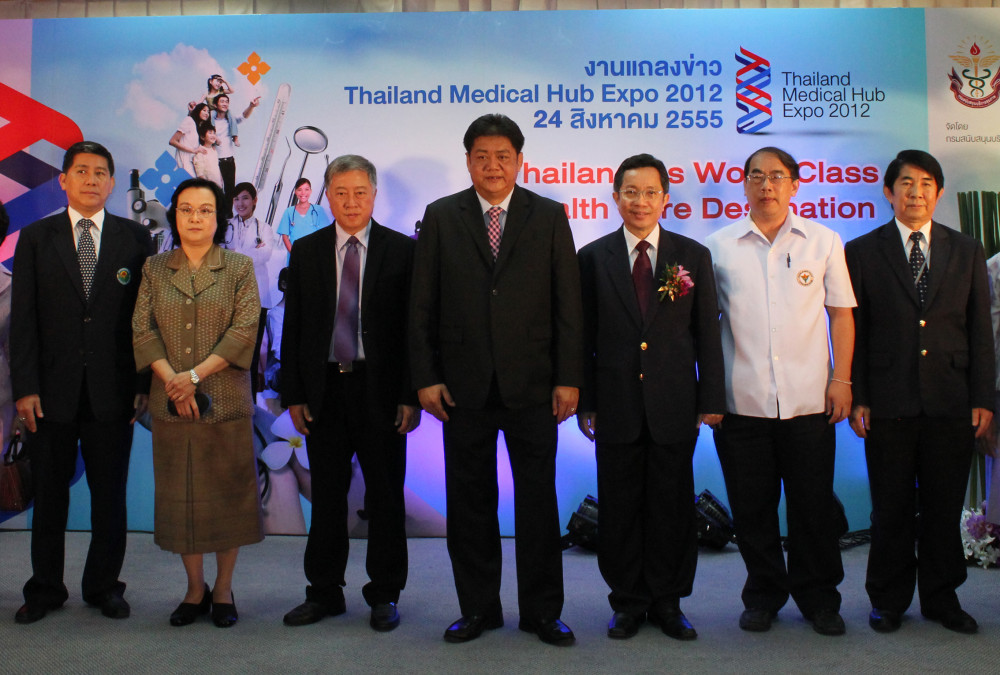 4 days event presents the interesting activities such as Exhibition in Celebration of His Majesty's the King and royal family, 93rd anniversary of ministry of public health exhibition, free seminars and workshops for medical executives and publics, free service clinics offer medical health check by hospital clinic and other health organizations, health and beauty shop show the latest technology and medical services at JCI standard, entertainment and performances; meet and greet Ms. Jui Warattaya Nilkuha-event's presenter, why Thailand is good to be medical hub seminar and free mini-concert of Super Baker singers.
Last but not least, the official opening of this event is on 30 August 2012 and Ms. Yingluck Shinawatra, Prime Minister will be the president of the event and new record of Thai massage for Guinness World Records. The record will promote Thai massage and spa into the world recognition and enhance the higher standard and quality of health business in Thailand also with spreading the Thai culture and promoting Thailand tourism and economics. At the end, Thai massage will have a good reputation as the high quality, service and world class standard service.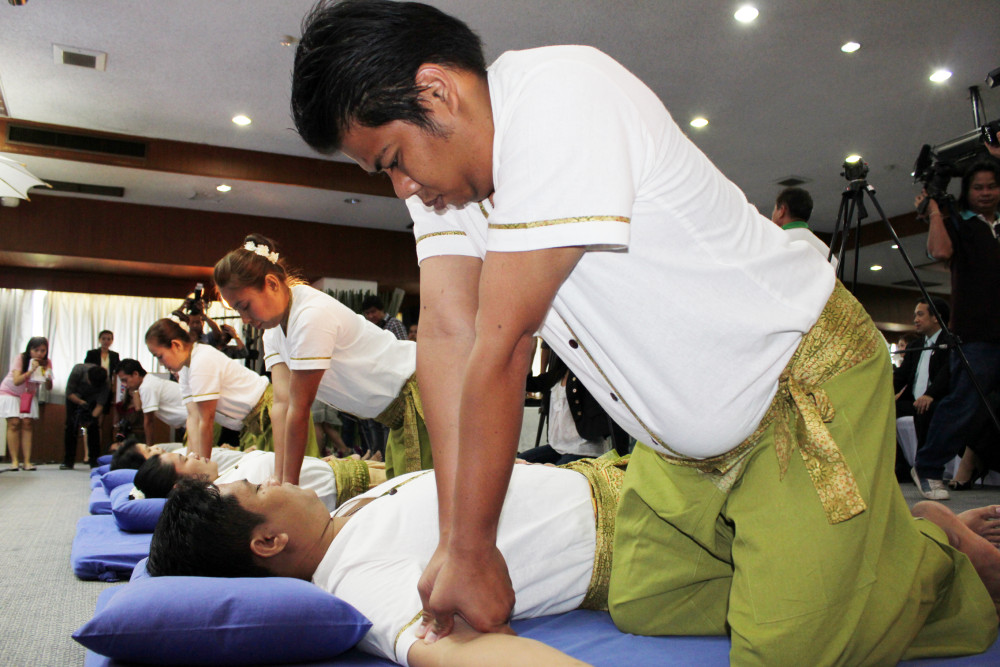 For more information please call Thailand Medical Hub Expo 2012 call center by department of health service support, ministry of public health, 02-726-4500 or www.medicalhub2012.com