The public and the medical community have faith in the altruistic Organ Donation Centre, Thai Red Cross Society . To act as a focal point for national organ donation from the general population. Delivering information, news, and public relations regarding organ donation to the medical community and the general public in order to assist patients who require organ transplantation. To learn more, call 1666 or 02256-4045-6.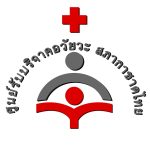 Market-Comms provided strategic communication continuously during the Thailand campaign to delivering Brand Awareness and Knowledge for medical community and publics.
Organ Donation Center, Thai Red Cross Society
BRAND COMMUNICATION
WHAT WE DO
Strategic communication campaign for publics.
KEY STRATEGIES
Create an awareness and new perception of organ donation.
Persuade the publics to apply as an organ donor.
TACTICS
Press release

Press conference

Music Event
PR Value > 10 Million baht per project

Potential viewers > 20 Miliion
Some Executions of the Campaigns