The Tourism Authority of Thailand, TAT is a state enterprise under the supervision of the Ministry of Tourism and Sports, has a mission to promote tourism in Thailand. TAT has continuously spent more than half a century promoting the country's tourism until today. With the clear vision for world-class excellence in the promotion of modern tourism marketing, TAT has attached significance to sustainable tourism and the promotion of the identities and grace of Thainess, to create the balance of economic, social and environmental concerns.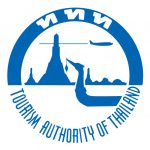 The Tourism Authority of Thailand promote tourism and the tourism industry, as well as occupations of Thai citizens in the tourism industry.
Market-Comms provided strategic communication continuously during 2010-2012 to delivering Brand Awareness and Knowledge for local visitors.
Tourism Authority of Thailand
BRAND COMMUNICATION
WHAT WE DO
Strategic communication campaign for local visitors.
KEY STRATEGIES
Promote the Highlight of the Thai destination

Create brand awareness.
TACTICS
Press release
Media Interview
Press tour

Press conference
PR Value > 25 Million baht per year

Potential viewers > 100 Miliion
Some Executions of the Campaigns