Rattanakosin Exhibition Hall represents a momentous milestone in which a wide range of invaluable, historical accounts on Rattanakosin era are properly compiled and maintained in such a never-before-seen fashion whilst availing itself of modern, realistic state of the art multimedia technologies that have proven of great service to its museum but for the first time in Kingdom of Thailand.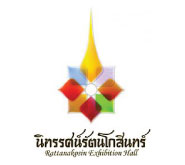 Market-Comms provided strategic communication continuously during 2009-2014 to delivering Brand Awareness and Knowledge for local and international visitors.
Rattanakosin Exhibition Hall
MASTER PLAN : BRAND COMMUNICATION
WHAT WE DO
Strategic communication plan and execution for 5 years consecutive.
KEY STRATEGIES
New destination as the pride of Thailand's artistic and cultural legacies of the Rattanakosin era.

Amusement museum and learning center

.

Create brand experience

.

Create the business partners' program.
TACTICS
Press release
Media briefing
Press tour

Press conference

Partners' meeting and conference
Fully booked the exhibition tour
PR Value > 100 Million baht per year
Some Executions of the Campaigns