The Khon Rak Mae Klong Volunteer Network submitted a thank-you letter to Prime Minister Prayut Chan-o-cha through the Hazardous Substances Advisory Committee for his decision to instruct the panel to carefully examine the plan on restricting the use of three chemical substances. The network is cooperating with state agencies to implement its "Ratchaburi Model" project, proving the substances are not dangerous for vegetable plantations.
Said Ms. Anchulee Lukamnuayporn, chairman of the Khon Rak Mae Klong Volunteer Network: "With the Hazardous Substances Advisory Committee earlier resolving to restrict the use of three chemicals – Paraquat, Glyphosate and Chlorpyrifos – the network urged the board to meticulously consider the facts and academic information obtained from central labs, which have effective tools and the right equipment for testing. The network called on the committee to consider the real-life experiences of farmers who have not faced health issues as alleged. The analytical results of soil and water examination from Nong Bua Lam Phu province under cooperation with the Department of Agriculture, the Department of Environmental Quality and the Nong Bua Lam Phu Provincial Health Office did not find Paraquat contamination. Consumers should not be concerned or misled by unsubstantiated reports. Farmers who grow vegetables are also the ones consuming the vegetables, which means they are not harmful," she added.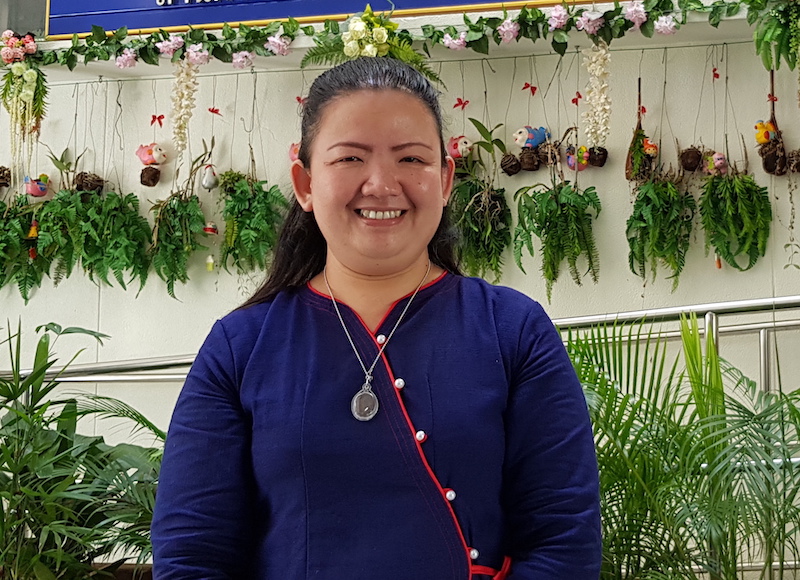 Moreover, the Khon Rak Mae Klong Volunteer Network and vegetable farmers have collaborated with the Department of Agriculture, the Department of Medical Sciences, the Ramathibodi Poison Center, the Central Institute of Forensic Science as well as the Cooperative Promotion Department to launch the Ratchaburi Model project to study the results of real-life implementation of the chemicals after farmers follow advice and guidance in correctly using the three substances in accordance with the restriction measures. Evaluation and tests will be carried out consistently on a monthly basis. The samples will be analyzed and compared to identify the differences before a conclusion is drawn to prove once and for all whether or not the three chemicals affect health and the environment.
"We believe 5 million farming families and 17 million-20 million small-scale farmers are ready to implement the chemical restriction measures, but they need support from every sector. It is time we walked together with our valuable farmers and imparted knowledge to them on good agricultural practices (GAP), which is a better policy than banning outright the chemical substances without providing our growers with a sustainable solution,'' Ms. Anchulee pointed out.