The first sand beach along the southern Gulf of Thailand coastline, which is in the province of Phetchburi, is where the I Tara resort and Spa is situated. Due to the building of the nearby road, this beach—which is still a very natural and serene location—has only recently gained recognition as a fantastic beach destination. The first sandy beach is encircled by a large number of mangroves, salt pans, and fishing communities. The only hotel on this two-kilometer stretch of beach that gives guests the impression that they are on their own private beach is I Tara Resort & Spa. You simply need to travel an hour and a half from the Suvannaphum international airport and the heart of Bangkok to become one of our executive guests.
Phetchburi province is recognized as the lost-to-the future city since Ayuthaya regime. Many temples both built in the Ayuthaya era or before its time are still in a good condition. Moreover, the Petchburi province is the only province outside Bangkok that has three palaces constructed in the period of King Rama the Forth, King Rama the Fifth and King Rama the sixth. King Rama the Ninth, the present great king, has settled more than 20 royal projects in this province, highest in the country. One well recognized royal project is the Laem Phakbia project, which is a reputed waste water management system. This effective project makes a huge improvement of sea and coastline natural resources of this area. Therefore, there are plenty of sea-birds, sea-creatures as well as local lively communities surrounds the I Tara Resort and Spa.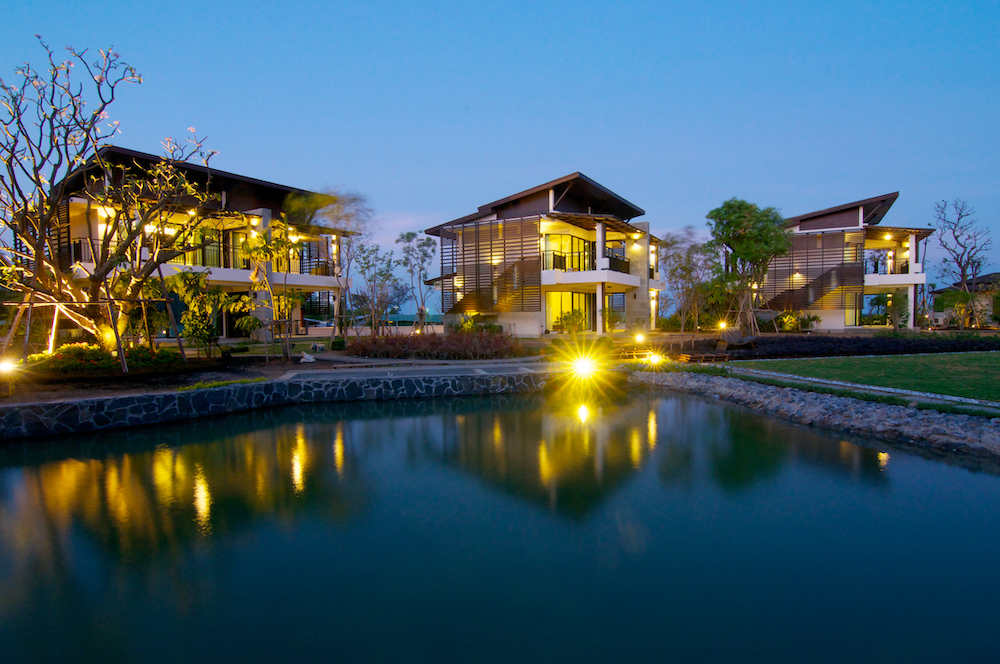 You can unwind and take in the unique ambiance of the blue sky and morning sunlight at the i Tara Resort and Spa. Then came a very beautiful night with only the moonlight and brilliant stars, which was ideal for lovers. It will be a wonderful opportunity for you to grow personally while being in a magical setting that renews you in a fun and vivacious way.
Location
i Tara Resort & Spa is located on the first sand beach of the southern part of the gulf of Thailand in Phetchburi province.
You can go to i Tara Resort & Spa by several ways.
Drive along Highway No.35 (Thon Buri-Pak Tho road) passing Samut Sakhon and Samut Songkhram Provinces and then take Highway No. 4 (Phetchkasem road) to Phetchburi Province. The total distance is 123 kilometers from Bangkok. Alternatively, it is possible to travel via Nakhon Pathom and Ratchaburi Provinces by Highway No.4 (Phetchkasem road).
There are the buses leaving regularly from the Southern Bus Terminal in Thonburi. The bus takes about 2.5 hours to reach Petchburi Bus Station. The resort provides the shuttle van from the bus station is provided free of charge.
There are the vans leaving regularly from the Victory Monument and Rama II Road. The van takes about 1.5 – 2 hours to Petchburi city or Rajabhat Petchburi University. The resort provides the free shuttle van from the city or Rajabhat Petchburi.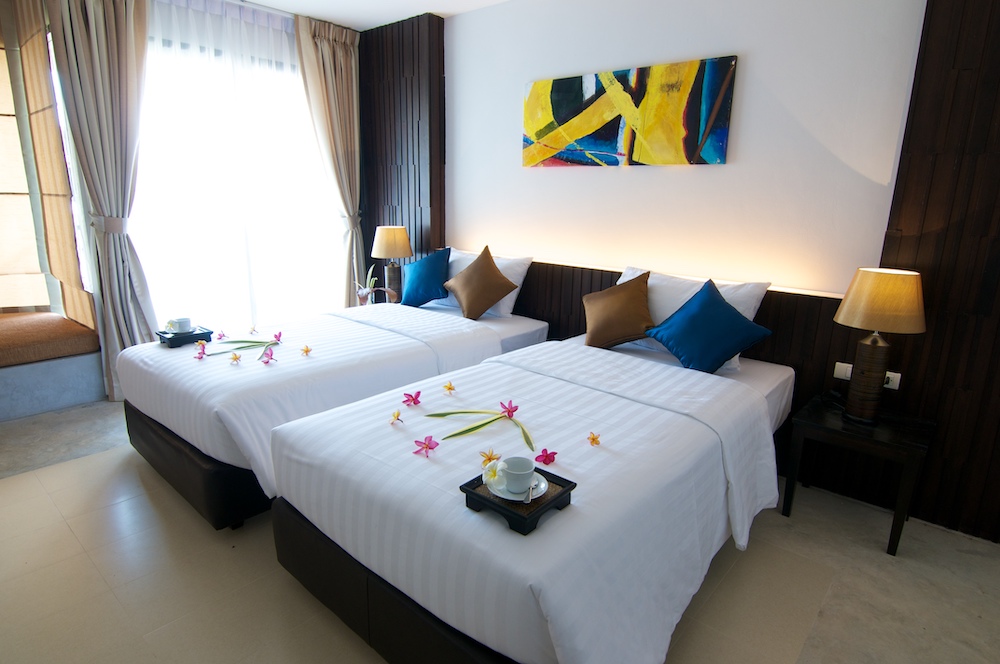 Accommodation :
i Tara Resort and Spa designed for comfort and convenience suitable for a couple as well as family vacations with 73 guest rooms and a choice of 3 room categories, the Sea-view Deluxe Room, the Ocean-view Villa and the Beach-front Villa. All are provided with air-conditions, hot water and luxurious amenities
Sea-view Deluxe Room : 56 rooms @ 33 sq.m. (inc. balcony)
All single-corridor rooms are located on main two- and three-storey buildings. These are contemporary rooms come with a private balcony facing to the sea and pool view, enclosed by the tropical gardens.
Ocean-view Villa : 12 rooms @ 42 sq.m. (inc. balcony/terrace)
They consist of 4 rooms in the same villa building, with modern furniture decoration, fine Thai fabrics and wooden floor. Each unit has a large private balcony/terrace facing to the sea and pool view with ceiling fan in balcony. For luxurious living, bathtub and separate rain shower area are provided.
Beach-front Villa : 5 rooms @ 53 sq.m. (inc. terrace)
The Beach-front Villa, as its name, locates on the beach front area. This one-storey beach-front panoramic scenery villa is characterized by its modern designed furniture and large comfort beds. Semi-private garden just in between the Villa and the beach also provided. Each unit also equipped with a ceiling fan in balcony, bathtub and separate rain shower area.
In-room Facilities
Air-Conditions with individual controls
Room with King size bed and Twin Bed
All rooms are non-smoking
Free Wi-Fi internet
In-room personal electronic safe box
International direct dial telephone
LDC TV with satellite channels
Fully- Stocked mini-bar and refrigerator
Free daily 2 bottles of drinking water
Private balcony
Private bathroom with hot & cold shower
Bathtub in Ocean View & Beach Front Villa
Coffee and tea making facilities in all rooms
Bath towel set & pool towel
Bathrobe & slipper, toiletries package
Hair dryer, flashlight, umbrella, kettle & ice-cooler
Extra mattress and baby cot are available
Facilities & Services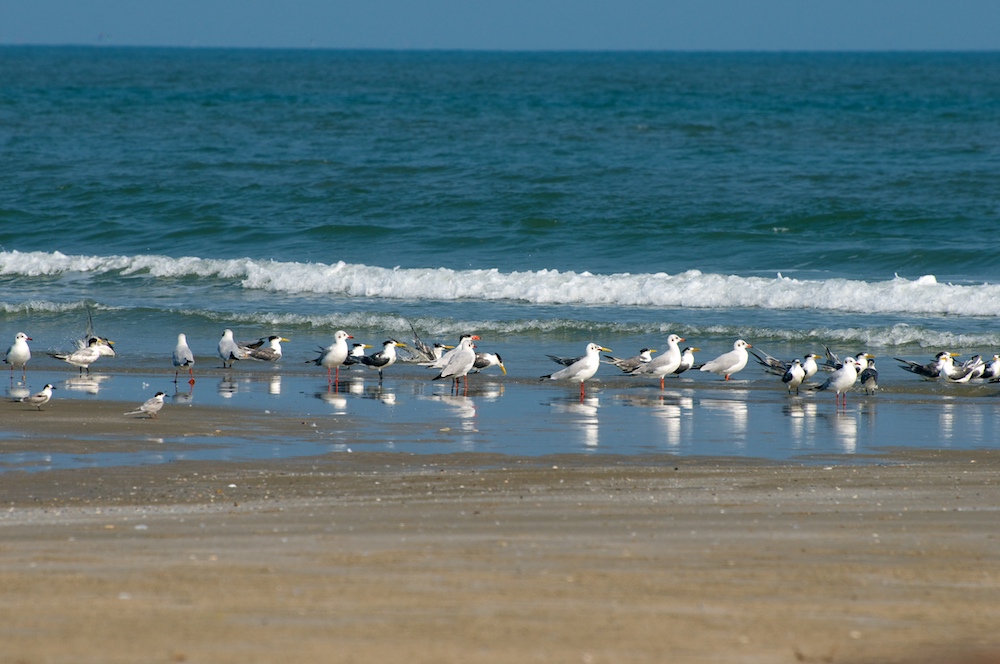 Restaurant & Bar
Thai, International and Sea Food Cuisine : 07.00-22.00 hrs.
Thai, International and Sea Food Cuisine : 18.00-22.00 hrs.
Lobby Bar : 10.00-22.00 hrs.
Pool Bar : 10.00-19.00 hrs.
Breakfast time : 07.00-10.00 hrs.
Room Service : 10.00-22.00
Recreation
Beach front swimming pool : 08.00-19.00 hrs.
Fitness center : 08.00-19.00 hrs.
Thai traditional massage and foot massage : 9.00-19.00 hrs
I-Spa (Salt spa and massage) : 10.00-20.00 hrs.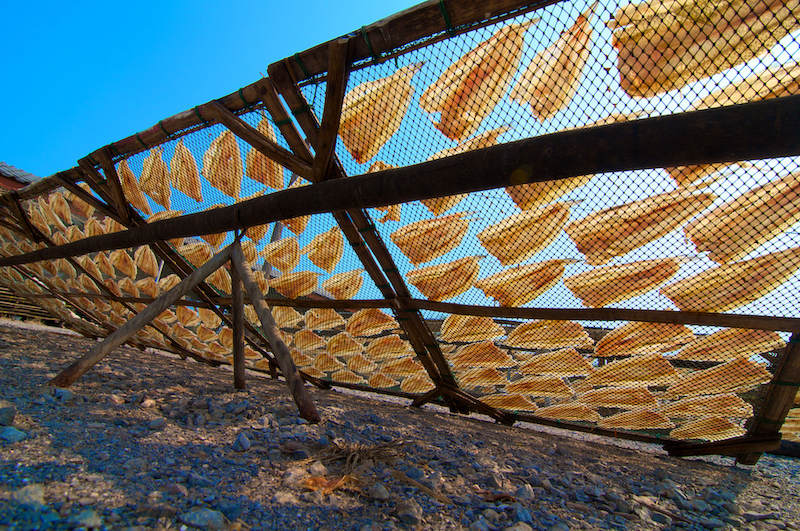 Resort Services
24 hours front desk
24 hours security with CCTV
Free wireless internet
Free round trip schedule shuttle van from Petchburi city to resort
Room & Facilities for Disable guests
Check-in time : 14.00 hrs
Check-out time : 12.00 hrs (noon)
Early check-in and Late check-out upon requested and subject to room available.
Pets are not allow
Smoking : The i-Tara is 100% non-smoking Resort.
Credit Cards: All major international credit cards are accepted.
Kayaking
Bicycle rental
Laundry service
Meeting room and Banquet facilities
Car parking
Car rental
Airport transfer
Tour information desk
Doctor on call
Baby Sitting
Special Arrangement :
Meeting & Function arrangement
Wedding ceremonies
Theme parties
Beach parties
Private party events
Meeting & Conference
Function rooms are designed for serving all kinds of requirement, from weddings and parties to conventions and seminars. The biggest room named Malaithong can hold up to 180 people theatre-style and 120 classroom-style. The capacity of Rakang-nguern room is up to 60 people theatre-style and 40 classroom-style. Thus, we are able to provide for every sort of gathering.
| | | | | | | |
| --- | --- | --- | --- | --- | --- | --- |
| Room | Width | Length | Height | Sqm. | Theatre | Classroom |
| Malaithong | 12 | 22 | 4.1 | 264 | 180 | 120 |
| Rakang-nguern | 7 | 12 | 3.1 | 84 | 60 | 40 |
Meeting facilities
LCD Projector-Multimedia
Wireless microphone/Microphone
Sound system
Overhead Projector
Flip Charts and white board
DVD/VCD player
Karaoke
Stage & Podium
Activities & Attractive places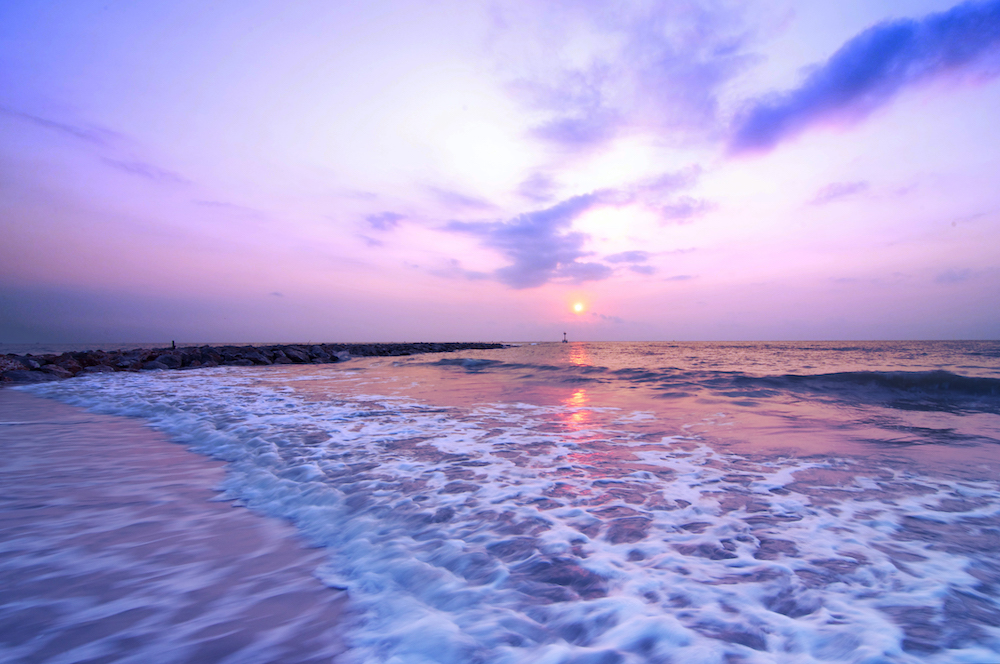 Activities :
Laem Phakbia takes its name from a 3 km 'sand-spit' that juts into the gulf. This landform is a meeting point for birds, mammals, reptiles and fishes from both sheltered mudflats and mangrove habitat of the inner gulf and those inhabiting the exposed sand-beaches of the southern Thai peninsula.
Laem Phak Bia Royal Project : 2 kms.
HM King Bhumipol Adulyadej, King Rama the Ninth, initiated the project to treat both wastewater and solid waste through environmentally and ecologically sustainable methods. It makes this a rich feeding area for water birds and insectivorous land birds, including many that are migrants from northern Asia, together with some other animals such as monitor lizard. The project has not only reduced pollution, but also provided nature lovers, birdwatchers and photographers a chance to get close to some of Thailand's remarkable endangered birds and ecosystems
Their main season is from about October to April as salt farming works better without the heavy rains and it needs the strong sun. The farmers invite the sea water into their fields. They have wind pumps to help move the water from field to field. In a hot sun it takes less than ten days for the salt water to evaporate. They then use a kind of squeegee to push the salt residue into conical piles around the field. From this they are loaded into wheelbarrows and taken to another bigger pile near the road awaiting collection.
Experience a day in the life of the local fishermen with an authentic day or night fishing trip. No complicated baits or rods needed. Learn the ancient art of fishing with traditional nets on a day trip, or squid fishing under green lights during a nighttime trip. Afterwards our chefs will be happy to prepare your prize to your liking!
Mangrove Reforestation Activity : 2 kms
Ecological tourism is an activity that has become increasingly popular, mangrove reforestation is one of the popular activities. The activity is initiated to promote eco ideas and raise environmental awareness for people, while sustaining the environment in a friendly and harmonious way.
The surrounding area of i Tara Resort and Spa is a perfect place for biking to see both natural resources and live style of local people. If you are a great bike guy you might be interested to bike into the city area, which is only 15 kilometers from the resort. A map and a listed interesting place is provided free of charge.
For those who are energetic persons and love kayaking, they can kayak to visit and spend endless moment at the Laem Pkakbia. It is also worth to kayak through a nearby canal and mangrove forest to see beautiful scenery and learn about tropical coast-line natural resources. You may have a chance to watch birds and various creatures as well as to enjoy learning with local fishermen.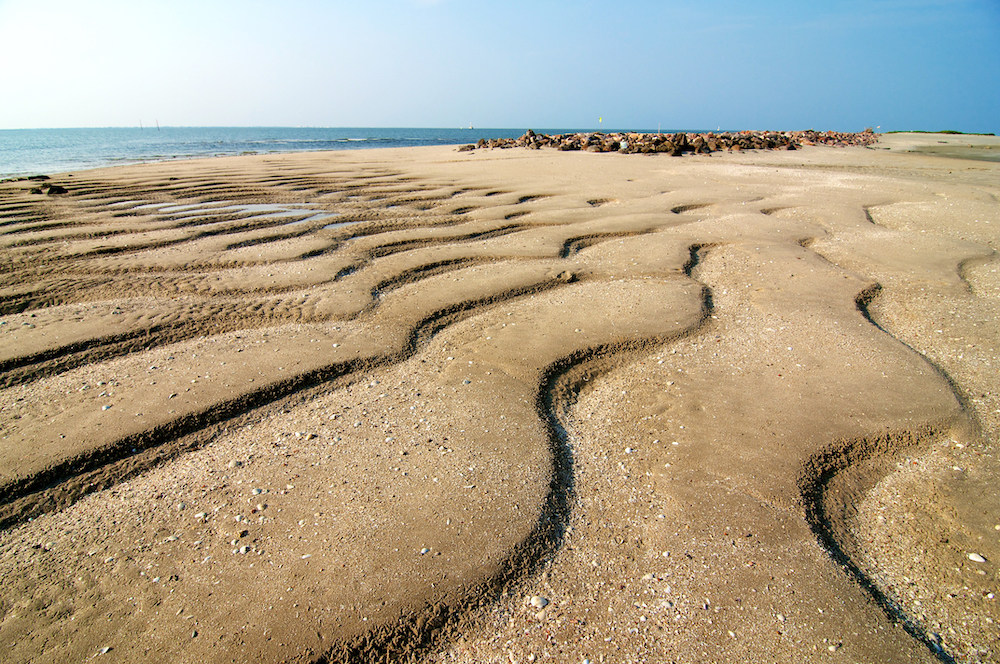 Attractive Places :
Maruekhathaiyawan Palace : 38 kms (พระราชนิเวศน์มฤคทายวัน) This beachside wooden palace was formerly used as a royal summer residence by King Rama VI during the 1920s. Facing the open sea, the palace is referred to as the palace of love and hope".
Phra Nakhon Khiri Historical Park (อุทยานประวัติศาสตร์พระนครคีรี) This covers a hilly area with an old palace and historical temples in the vicinity of the town. It consists of royal halls, temples and groups of buildings, constructed mostly in harmonious Thai, Western neoclassic and Chinese architectural styles.
Phra Ram Ratchaniwet : 16 kms (พระรามราชนิเวศน์) This palace of European architectural style is originally called "Wang Ban Puen". King Rama V commanded it built as a rainy season palace in 1916. It was used to welcome and accommodate state visitors during the reign of King Rama VI.
Kaeng Krachan National Park : 56 kms (อุทยานแห่งชาติแก่งกระจาน) This is the most extensive national park of Thailand and still largely unexplored. It was declared a national park on June 12, 1981, with clearly defined areas for a reservoir and year round green jungle in the Tanaosri Ranges, which are the origins of many rivers.
Huai Sai Wildlife Breeding Centre (ศูนย์เพาะเลี้ยงและขยายพันธุ์สัตว์ป่าห้วยทราย) 14 kilometres south of Cha-am at km. 220, a 4-kilometre branch road leads to the Huai Sai Wildlife Breeding Centre where wild animals, both mammals and birds, are conserved in its shady area.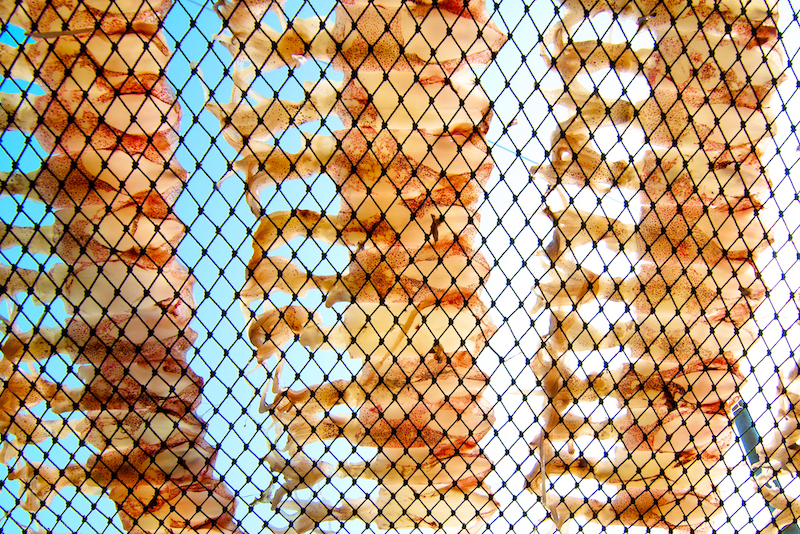 Wat Kamphanglang
It is a Hidu-holy place built in the same period of Angkor Wat in Cambodia (Khom era). It has been changed to Buddhist temple later on. So far it is only a temple in Thailand which was built with red stone with Khom style. It is worth to visit particularly for those who are interested in Ancient architect and art.
Wat Kaobandai-it
It is a temple built in Ayuthaya era, the ancient capital of Thailand. While temples and palaces in Ayuthaya were destroyed by the Burmese 230 years ago, this temple is still being in its original structure. It is very famous for building architecture and art which is original of the Ayuthaya style. You cannot find any temple like this one.
Wat Yaisuwannaram
This temple was built in the late Ayuthaya period by the King of Tiger. One of its building is made from teakwood and still be in a good condition. This building has many teakwood crafts of Ayuthaya style. It is one of the places worth to visit.
Bat flying
In Tambon Nayang, Amphur Chaam, Petchburi, there is a big cave where is a home of several million bats. In the evening, around 6pm, the bats fly out as a huge cloud and take nearly an hour before the bat-cloud disappears. It is an extra-ordinary natural scene which is a must to see and memorize.
Contact
Address : Moo 3 , Lam Pak Bia Beach(First Sand Beach), T.Laem Pak Bia, A.Banlaem, Petchburi
Tel. : +6688 8747470-2
Fax. : +6632 770503
E-mail : reservation.itara@gmail.com, sale.itara@gmail.com