On November 10, the National Anti-Corruption Committee (NACC), representing the organizations that prevent and suppress corruption, joining with PM Abhisit Vejjajiva, the leader of public sector, and Mr. Dusit Nontanakorn, the President of the Thai Chamber of Commerce and the representative of private sector, co-signed the anti-corruption declaration for public procurement process in Thailand Anti-Corruption Expo 2010 at Queen Sirikit National Convention Center.  This expressed the strong standpoint of three sectors, which were public, private and civil society sectors, to intensively collaborate in combating corruption in Thailand.  NACC expected that this act and event would increase Thailand's Corruption Perceptions Index (CPI) to five.  In 2010, Thailand gained only 3.5 for the national transparency.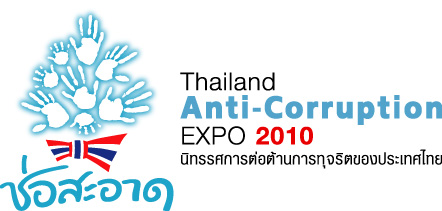 Mr. Apinand Issarangura Na Ayudhaya, The Secretary to NACC, said, "This year, Thailand gained 3.5 out of 10 scores, with zero as the highest corruption and 10 as the lowest.  Thailand was ranked 78th from 178 countries worldwide.  In 2009, Thailand earned 3.4 and was in the 84th, which means the situation has been slightly improved this year.  Regarding the declaration signing ceremony, NACC expect that the government will take this anti-corruption issue more seriously because the effective solution must stem from the collaboration among three sectors, which are public, private and civil society sectors.  Today, NACC has received the vow from both public and private sectors.  NACC will be the representative of civil society sector and promise to keep an eye on, prevent and suppress corruption.  These may be an auspicious sign that will faster gear Thailand toward the City of Good Citizen." 
NACC was strongly confident that Thailand Anti-Corruption EXPO 2010 would stimulate the public interest in this matter and find their alliance against corruption.  This problem is not something unrelated with the people's living.  On the other hand, it is in the everyday life, such as corruption on road, milk for school, canned fish, brick, stones and sand.  As a consequence, everyone can act as eye and ear to prevent corruption.  If every party seriously help one another, the scores for Thailand's transparency would reach five soon.
As the representative of public sector, PM. Abhisit Vejjajiva said, "It is a great honor of mine to partake in this declaration because I stay true to the idea that the corruption-free politics is the righteous politics. That is because righteousness means truth, which is sustainable and provable, and these will bring us self-esteem. Even though others may not know, at least we must realize deep in our heart if we are corrupt or not. If we have to exploit and destroy our own mother country to trade with the fame and fortune, I view it as a completely unworthy act."
Regarding Thailand Anti-Corruption EXPO 2010, Mr. Abhisit said, "I am confident that this useful exhibition will be a major step to open the eye of Thai people. They will see that corruption is the problem they should be concerned. This is for not only government to deal with, but also everyone. Even petty corruption is inappropriate thing to do because it will instill the wrong value in the youths' mind. Everyone can take part in preventing and suppressing corruption. In this exhibition, anyone curious about the amount of assets I possess, which member of the House of Representatives in my government has the most assets, and which one has the least can see the information because the government is ready to reveal it with intention to assure that we are free from corruption."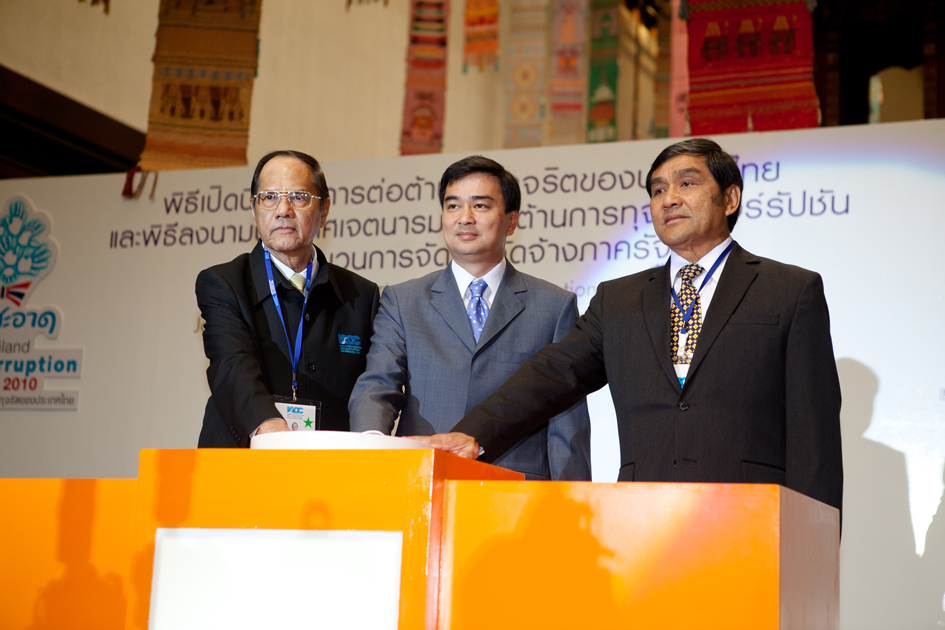 Thailand Anti-Corruption EXPO 2010 is organized from November 10 to 13, 2010, from 9 a.m. to 7 p.m. in Zone C of Queen Sirikit National Convention Center, Bangkok. The admission is free. As Thailand's first and greatest exhibition of virtue or white exhibition against corruption, it was held to make an announcement among the global community that Thailand is ready to change and combat any kind of corruption. Under the concept of "City of Good Citizen", the expo consists of three main zones, namely public, private and civil society sectors, outstanding for its multimedia presentation, which is enjoyable and easy to comprehend. The details of10 zones are provided below:
In NACC and Anti-Corruption Strategy, everyone is introduced to NACC and its five outstanding cases of corruption combat, disclosed by NACC as the must-know national case. Via Shadow Interactive presentation, visitors also learn how Powerful Hand, the power of virtue, can change the society.
The event also provides answers that many people have been wondering. Lying in the zone of City of Good Governance is the answers to question about how many assets the Prime Minister or each member of the House of Representatives in the government possessed. InCity of Good Corporate Governance, the business owners or the private sector should not miss the information about the principle of transparent business under the motto of "transparent and corruption-free business" as the guideline of current business conduct.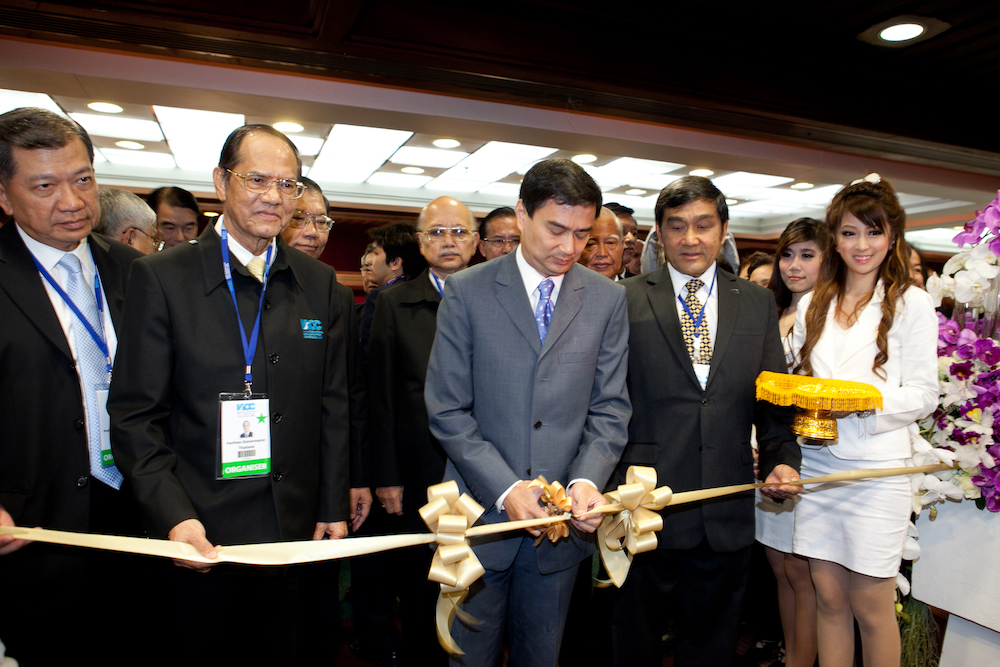 Another zone that no one should miss is "Open Heart" room in the zone of City of Good Civil Society. This chamber of secret can assure everyone that each secret revealed in this room will remain undisclosed. For instance, My Secret is about good deeds we will do for the society in terms of anti-corruption, or Their Secret is the issue that needs close attention or observation. Each secret will be another method to purify Thailand.
In addition, City of Good Mass Media zone features the news flash from well-known real-life journalists with outstanding work. They are key players in revealing the truth and act as the echo that joins forces in suppressing the corruption. Join Be the One in International Cooperation zone, where everyone can be a part of anti-corruption with Handprint Interactive system.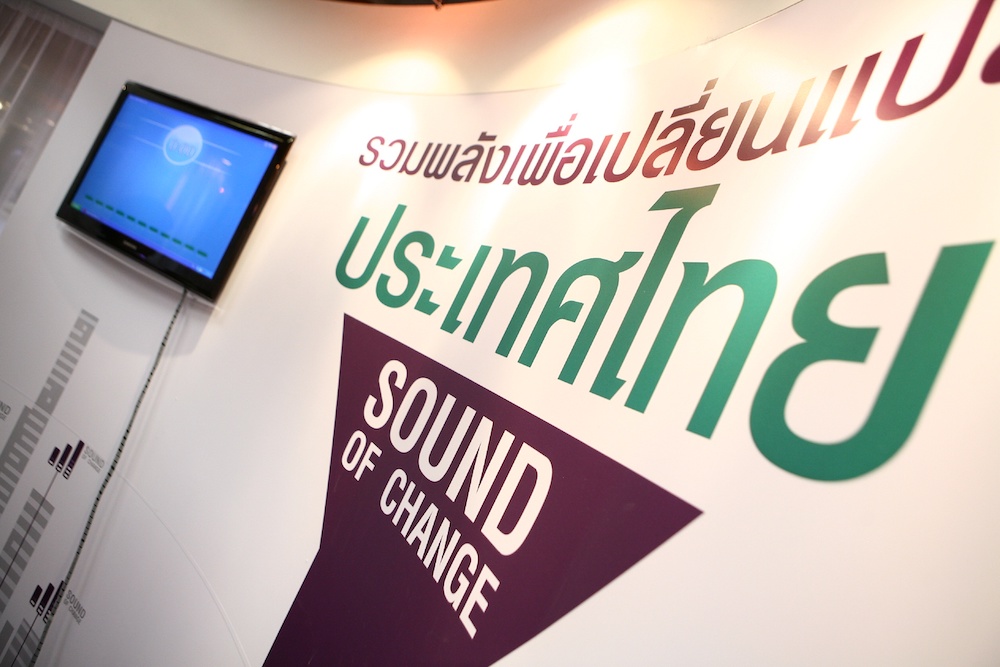 Children and youths should not miss City of Good Kids zone under the project of "We won't be corrupt when grow up." This offers them an opportunity to participate in many interesting anti-corruption activities. They can also express their power of idea about how small children can help the nation get rid of corruption. In the zone of Train Your Mind to Beat Corruption, everyone should make a test as the new alternative for preventing corruption. In White Open Market, visitors can find well-known SME's and OTOP products in reasonable prices while enjoying concerts and performances by renowned stars, namely Off from AF season 2, Panadda Ruangwut, Ae – Issariya and Copy Show from artists from "Dan Dara" in Plaza of Urban Citizen. They can also get a chance to win myriads of prizes.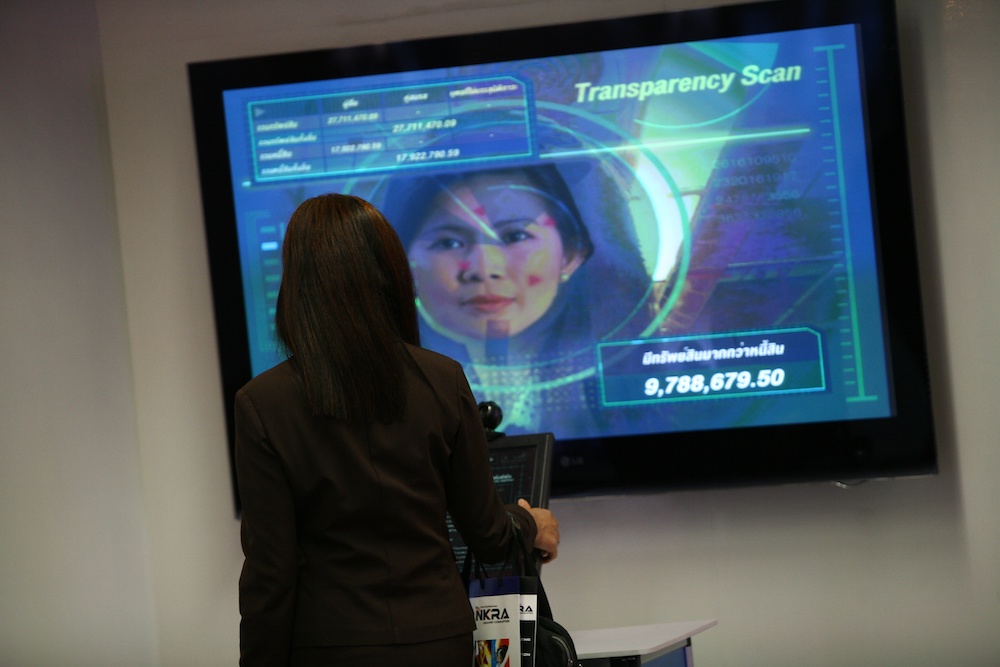 Furthermore, NACC launched the mascot named "Honesty Virtue: Angel of the City" (Dhewada Sat Sue) originated from the tale of angel and lumberman. In the story, the angel encouraged people to do good deeds and have integrity. As a consequence, if they see the angel, they can rest assured that the shield against corruption certainly exists."
Mr. Panthep said, "Thailand Anti-Corruption Expo 2010 will play a part to regain trust in the eye of foreigners worldwide and restore the country's image in terms of transparency promotion and anti-corruption.  The public will learn how they can free their country from corruption.  If they witness any corruption, they know which agency they can give a clue.  If they have no idea, they can at least call NACC Office at 0 2528 4800.  NACC would like everyone to perceive that it is the mission of all citizens to solve the problem of corruption.  Do not let the bad guys have a chance to exploit our country or let the corruption problem destroy our nation.  If we fight together, Thailand will certainly be transparent and corruption-free."