On March 7, 2010, Dr. Chirayu Isarangkun Na Ayuthaya, Director of The Crown Property Bureau, and Mom Ratchavongse Sukhumpanthu Boripatr, Bangkok Govenor, both have presided over the official opening ceremony of Rattanakosin Exhibition Hall, Bangkok's brand new tourist attraction on Ratchadamnoen Road, as well as a pillar of edutainment and knowledge where an extensive range of historical accounts and academic information on arts and culture of Thailand's Rattanakosin era are compiled and maintained. Rattanakosin Exhibition Hall, has organized the official opening ceremony of this brand new manmade marvel of Bangkok at Mahajesadabodintr Pavillion Court, which lies next to the Exhibition Hall itself, all of which flawlessly reenacted the fondest memories of the inauguration of Krung Rattanakosin and all the good times in it forever and a day.
Preparation had been made long before the opening date. Restoration has begun in October 2008 and been completed in February 2010. The Crown Property Bureau, therefore, would like to take this opportunity to invite you all to visit the place and enjoy this national treasure and heritage of the land commencing (Tuesday) March 9, 2010 onwards.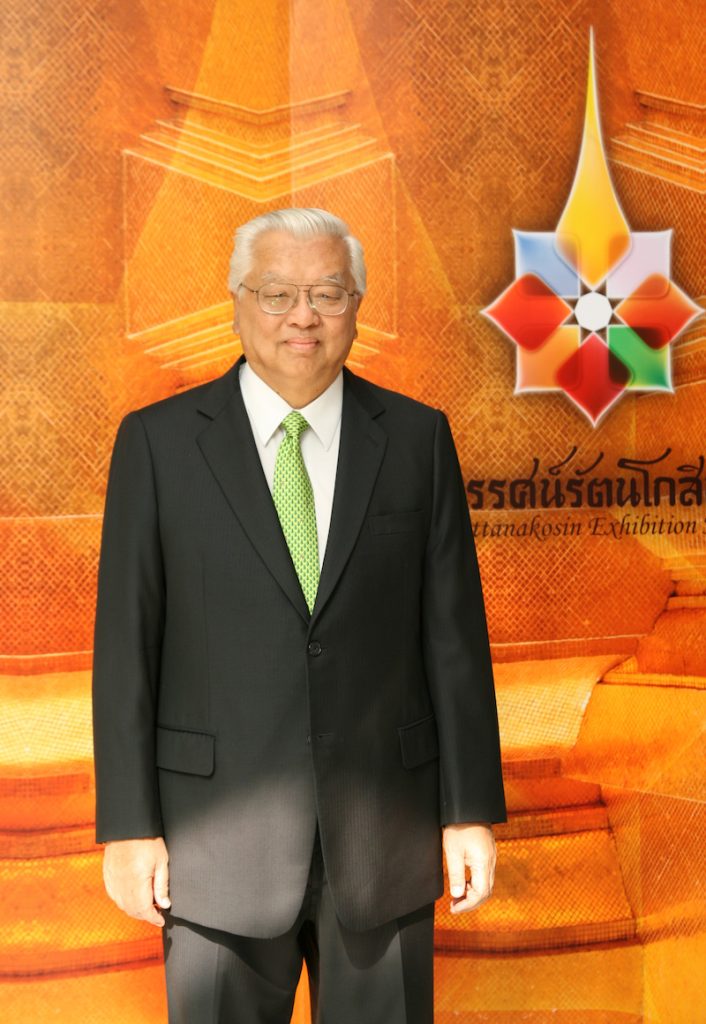 Dr. Jirayu said that "Objectives of establishing Rattanakosin Exhibition Hall was born of the good intent for our society through concerted efforts made to the fullest extent as another gift from Ratchadamnoen Road development work according to the Ratchadamnoen Road Special Zone Development Committee, in cooperation with the Crown Property Bureau, public good. Qualified personnel were summoned, and content verification was made for its accuracy and appropriateness. As gaining knowledge is an ongoing process, the Crown Property Bureau would like everybody, both visitors and the press, to provide comments when and where needed, in order to ensure young people receive but correct content of information for their own benefits. Our target groups include 1) Youth: The combination between state-of-the-art technology and developments makes it easier to gain more attention from younger people and their better understanding in general, helping restoring pride and joy of being Thai in them 2) Family Unit: An opportunity to foster relationship for family members including children 3) Foreigners: This area is considered a tourist attraction luring nearly 4-5 million tourists a year; having a learning center (of Thai history) here could help gain respect from them in terms of better understanding in our culture and civilization 4) Ratchadamnoen Community: Rattanakosin Exhbition Hall also provide librarian service to provide knowledge for all, and the community itself may be one that benefits most in this sense.".
Bangkok Metropolitan Administration views Rattanakosin Exhibition Hall as a quintessential reflection upon good intention and efforts produced to provide support for education, tourism, as well as Thai youth, who are especially expected to enjoy the benefits of this manmade marvel's facilities in hope that the City of Bangkok will have become the pillar of edutainment. Rattanakosin Exhibition Hall has especially utilized but the state-of-the-art technologies aimed at the viewers' real-life experience. The Hall is also intended to serve as another tourist attraction on Ratchadamneon Road, strategically instrumental of providing solutions in every aspect concerning the Kingdom of Thailand not only to the local audience but also the foreign learners and tourists.
Mr. Upatham Nisitsukchareon, Director of Rattanakosin Exhibition Hall, has provided information on Rattanakosin Exhibition Hall that "Rattanakosin Exhibition Hall was born of desire to conserve the invaluable heritage of Thailand's traditional cultures and civilizations, with a unique way of presentation through the benefits of state-of-the-art multimedia technologies for the first time in Thailand. Standing tall in the reception area is an LED screen. The exhibition areas are strategically focused on interactive presentation through the use of technology as opposed to the old-fashioned way by the latter of which viewers were expected simply to stand reading the props, etc. and nothing else. We'd like for them to enjoy this learning experience 'without' even realizing it instead. We're hoping to change people's perspectives of exhibition viewing.".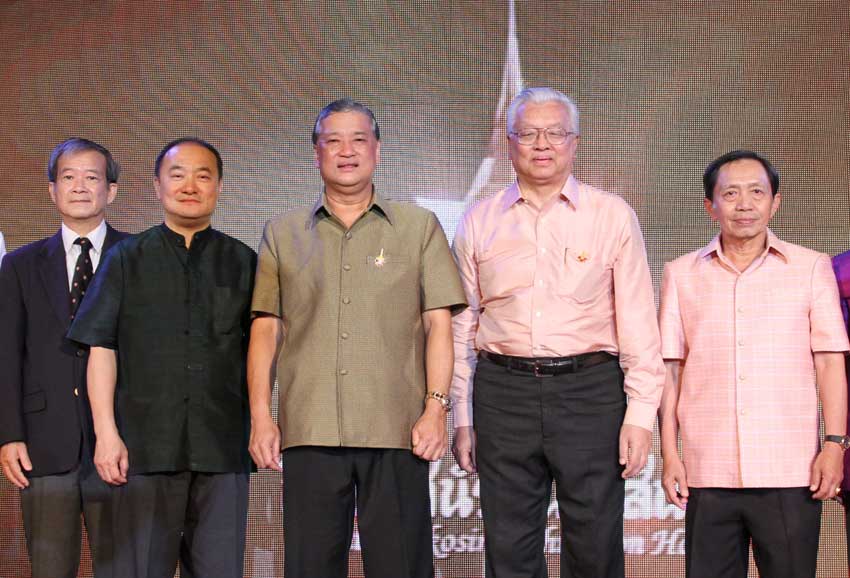 For exhibition purposes, Rattanakosin Hall is allocated into three storeys:
1) Grandeur Rattanakosin Room: Let us all go back to the inaugural time of Krung Rattanakosin through the magic of four-dimension multimedia spectacles, and the excitements in the light of touch, sights, sounds and scent.
2) Prestige of the Kingdom Room: Enjoying the magnificence of Grand Palace replica, the perfect one in Thailand, and the first time for all to experience the beautiful sights of Emerald Buddha images of "all" three seasons but in one occasion here, as well as a pleasurable strolling along the interior quarters of the Royal Court, marking the only opportunity for men to pay a visit at closer look.
3) Remarkable Entertainments Room: Traveling back to the inaugural time imbued with joyful moments and festivities resembling the real event of grand entertainment taking place 200 years ago in its panoramic view while learning the gestures of Kohn performing arts and trying one's hand on working on the small puppet show.
4) Renowned Ceremonies Room: Enjoying the marvelous sight of Thai royal water crafts in form of "Magic Version".
5) Graceful Architectures: Rejoicing over the Thai architectures including royal palaces, temples, residences, as well as horse riding, boat rowing through the garden, and cruising down the old town section in a unique Nitas Rattanakosin style.
6) Impressive Communities: Enjoying some rarities and many great creations unique to Thailand courtesy of many a community residing around the Rattanakosin Island through the interactive modern technology.
7) Sight-seeing Highlights: Bringing you to a brand new audiovisual experience practically as part of the animation ensembles while traveling across this great old city of Rattanakosin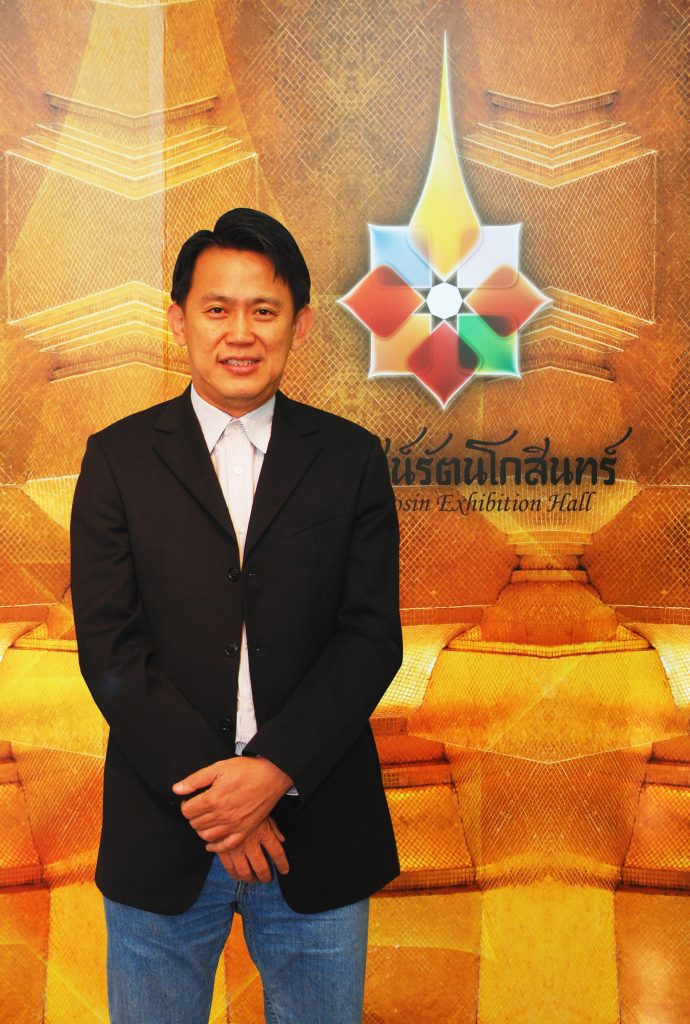 "What makes Rattanakosin Exhibition Hall different from other places are: 1) It is Thailand's first 'night museum' as it is open to 08:00 PM allowing both office workers and students to pay visits in the evening during the weekdays as well as weekends, to learn more of what they desire 2) Rattanakosin Exhibition Hall is strategically designed for 'revisiting' – every time of a visit is like a brand new one as it keeps changing, new exhibitions being rotated both in and outside the main building, therefore making you feel as if it were alive and never stopped moving 3) We've utilized the proactive marketing plan – not simply waiting for people to come, we go out there and invite our target groups to visit us, as you can see from our school visitations for promotion inviting students to come here for activities, etc.," added Mr. Upatham.
Rattanakosin Exhibition Hall is located on Ratchadamneon Klang Road next to Mahajesadabodintr Pavilion Court, open daily except Mondays, from Tuesdays to Fridays 11:00 AM to 8:00 PM, and on weekends (Saturdays and Sundays) and national holidays from 10:00 AM to 8:00 PM. Entrance is available to public at Thai Baht 200 per person for both Thai and foreign adult visitors, Thai Baht 50 each for children. Entrance by students (including pupils) "in uniform" and/or with their student identification cards, monks, and/or novices, are free of charge. From Tuesday March 9 through Friday December 31, 2010, entrance for both Thai and foreign adult visitors is specially offered at Baht 100 each, and for children only at Baht 30 each.
In addition, there is Nitas Rattanakosin Library located on the mezzanine, a place where rare books and invaluable publications may well be found, as well as learning media on Krung Rattanakosin covering an extensive range of relevant subjects. Membership may be obtained through an annual fee of Baht 100. Non-member entrance could be made for Baht 20 per day. Entrance by school/university students in their uniform, and/or with their student identification cards, as well as monks and/or novices, elderly people, and "people with special needs," is free of charge. For more information, please visit www.nitasrattanakosin.com.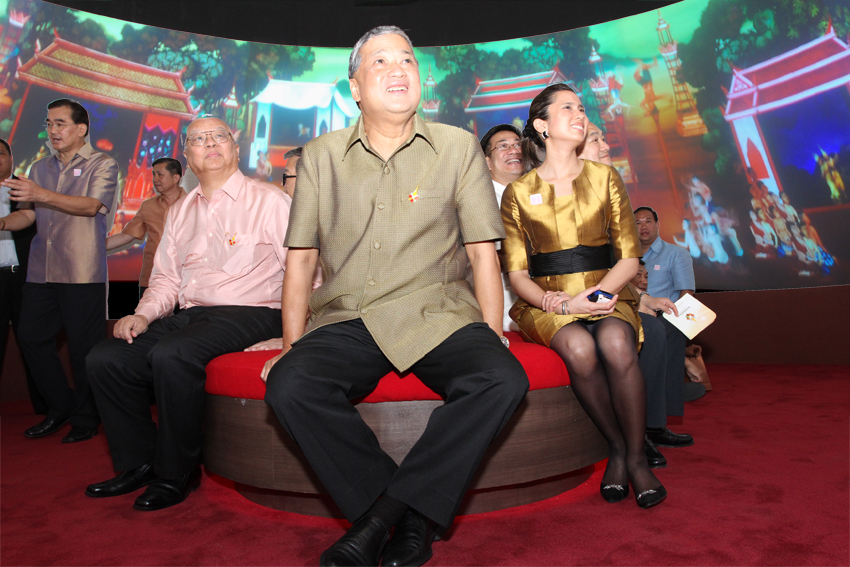 It could be said that Rattanakosin Exhibition Hall is truly a place of knowledge and learning center for Thai youth and children to be educated on the roots of being Thai, a fount of pride and joy of being Thai in their hearts. Any children, younger people, and/or educational institute taking interest in organizing extracurricular activities on the subjects of history and Thai culture during Rattanakosin eras please contact us for more information at tel. no. 02 621 0044 and fax. no. 02 621 0043. This is another opportunity for children and the youth to enjoy the many technological developments and recreations while learning more about the magnificence of Thai arts and culture, hence, the slogan "Experience the Best of Rattanakosin in a Day".