Allergan is a global pharmaceutical leader focused on developing, manufacturing and commercializing branded pharmaceutical, device, biologic, surgical and regenerative medicine products for patients around the world. One of the portfolio of leading brands and best-in-class products is medical aesthetics, as known as BOTOX.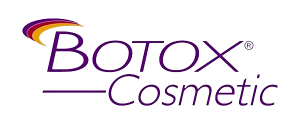 Market-Comms provided strategic communication continuously during 2005-2007 to delivering Brand Awareness and Knowledge for BOTOX.
BOTOX by Allergan
MASTER PLAN : BRAND COMMUNICATION
WHAT WE DO
Strategic communication plan and execution for 5 years consecutive.
KEY STRATEGIES
Re-image of BOTOX.

Create brand experiences

.
Create loyalty stakeholders' program

.
TACTICS
Press release
Media briefing
Health and Beauty party

Health and Beauty

exhibition
Sale volume up to 150%
> 50 Clinics and hospital request for BOTOX brand as new customers.
PR Value > 20 Million baht per year
Potential viewers > 100 Miliion
Some Executions of the Campaigns