By
admin
Thailand-Taiwan Smart City Industry Seminar & Trade Meeting Bangkok 2018 organized by Bureau of Foreign Trade (BOFT), the Ministry of Economic Affairs (MOEA) of Taiwan, The Taiwan External Trade Development Council (TAITRA), and the Federation of Thai Industries (FTI) to boost the government's indispensable Thailand 4.0 policy. 50 Thai companies and 15 media attended this event.
The Thailand-Taiwan Smart City Industry Seminar & Trade Meeting Bangkok 2018 brought together top leaders of innovation and technology in both Thailand and Taiwan showcasing cutting-edge technology of the future. Leading Taiwanese companies include Tatung, Advantech, VIA Technologies, MSI FUNTORO, and NEXCOM shared their innovative technology in fields of Smart Transportation, Smart Agriculture, Smart Life, and Smart Medical.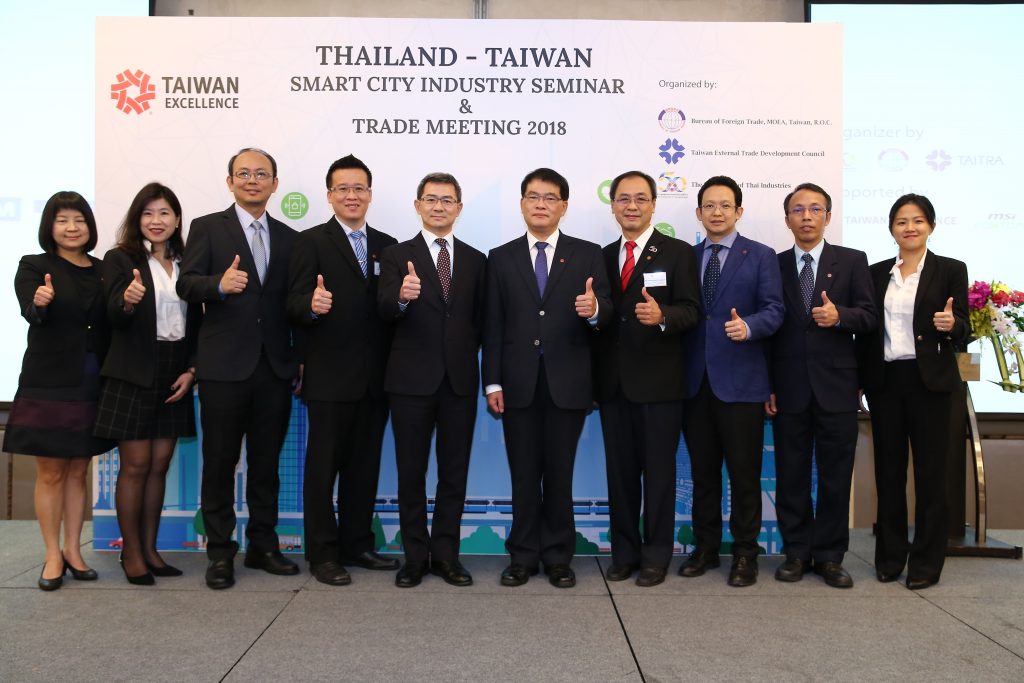 TAITRA Deputy Executive Director Mr. Ming-Yao Tsai said for years, Taiwan has been highly regarded as a vital player and important partner of many international brands in the global ICT supply chain. Companies like Apple, Google, and Microsoft, just to name a few. With the rise of AI and IoT, Taiwan is now shifting from high-tech manufacturing to an intellectual property and innovation-driven economy.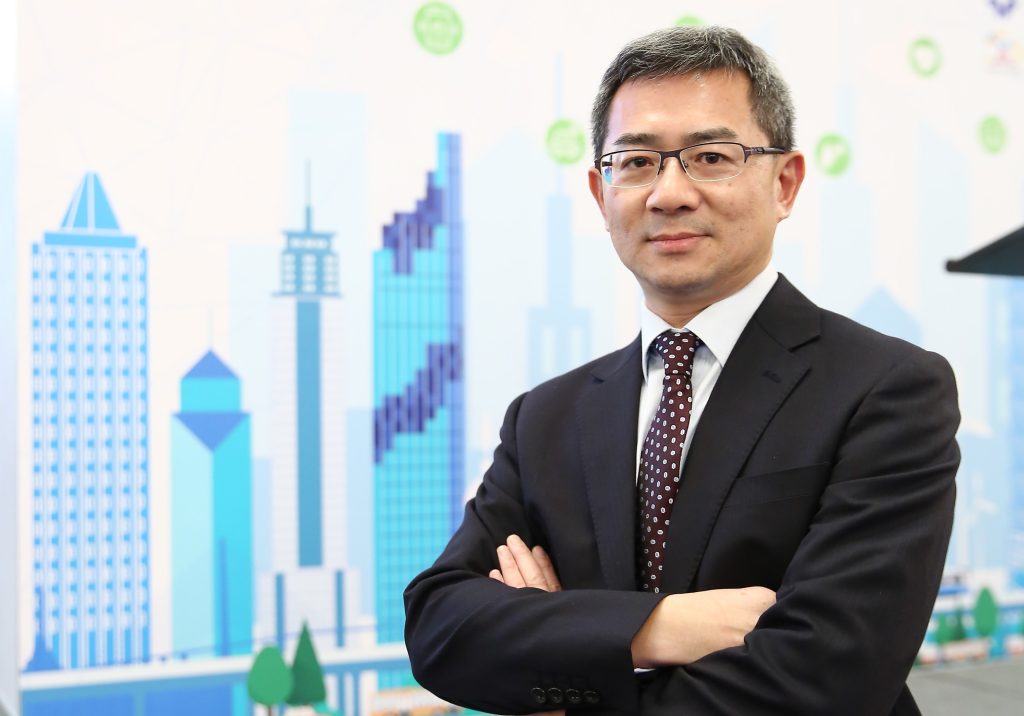 Those companies that these Taiwanese speakers represent, offering technologies that can improve our lifestyles and change how we live forever, such as electric automobile, intelligent transportation systems, smart precision farming with wireless temperature controls for agriculture, etc. We hope the Taiwanese technologies that applied to the smart city can be helpful for the Thailand 4.0 strategy.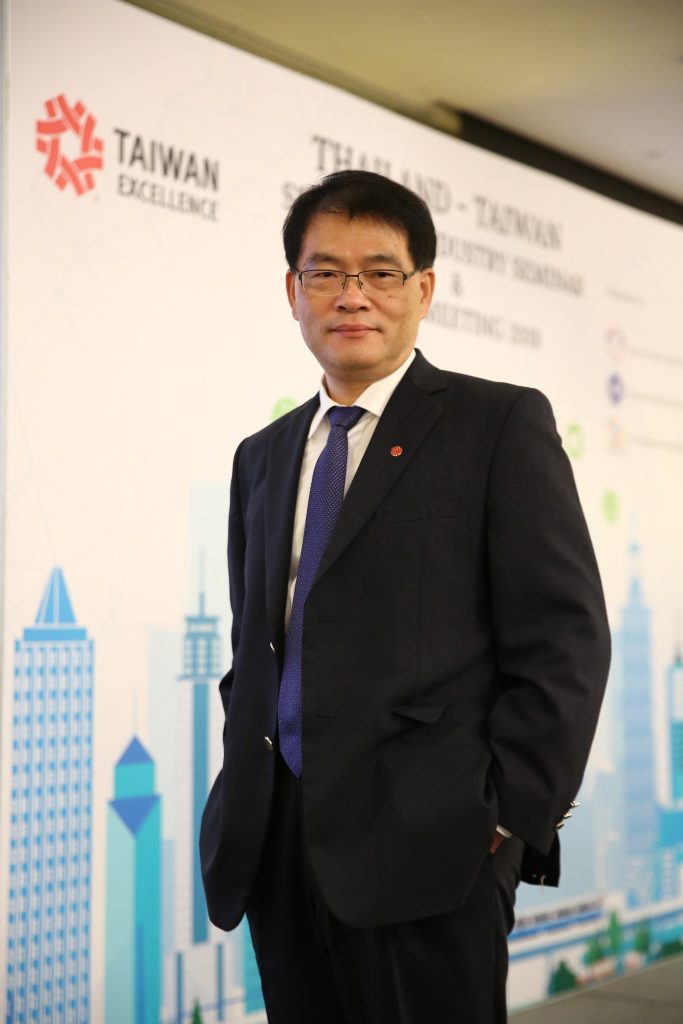 Mr. Jason Hsu, Director of the Economic Division of the Taipei Economic and Cultural Office in Thailand, added that the total bilateral trade between Taiwan and Thailand was about 10.7 billion US dollars last year (2017), which shows that Taiwan is Thailand's 12th biggest trade partner. Besides, Taiwanese investment in Thailand by the end of June 2018 totaled US$14.59 billion (THB 480.63 billion), which is the third largest investment in Thailand. Taiwanese investments in Thailand are mainly in electronics and electrical industry, chemical and paper, metal products and machinery, solar panels industries, and Taiwanese government's policy is to facilitate companies' innovation in the industry. This in turn can boost the Thai government's 4.0 economy strategy he pointed out.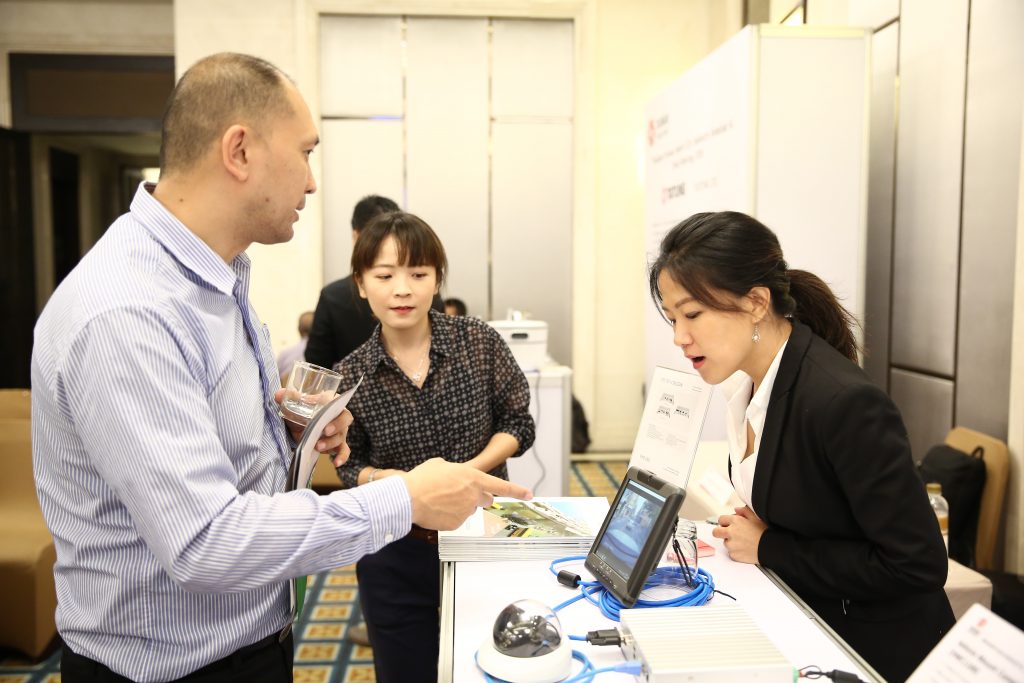 Mr. Decha Kositthanakorn, Committee, The Federation of Thai Industries and Vice Chairman, Trade Investment Promotion Affairs said the main objective of the Federation is to comprehensively enhance the potential of the industrial sector in Bangkok and the provinces. "Thai cooperation with Taiwan at this seminar is expected to steer the kingdom forward on the path to achieving its Thailand 4.0 goal. This will help increase the kingdom's ability to compete in the world market. We believe learning and exchanging crucial information on innovation will help us grow by leaps and bounds so we can excel globally in this digital age," he added.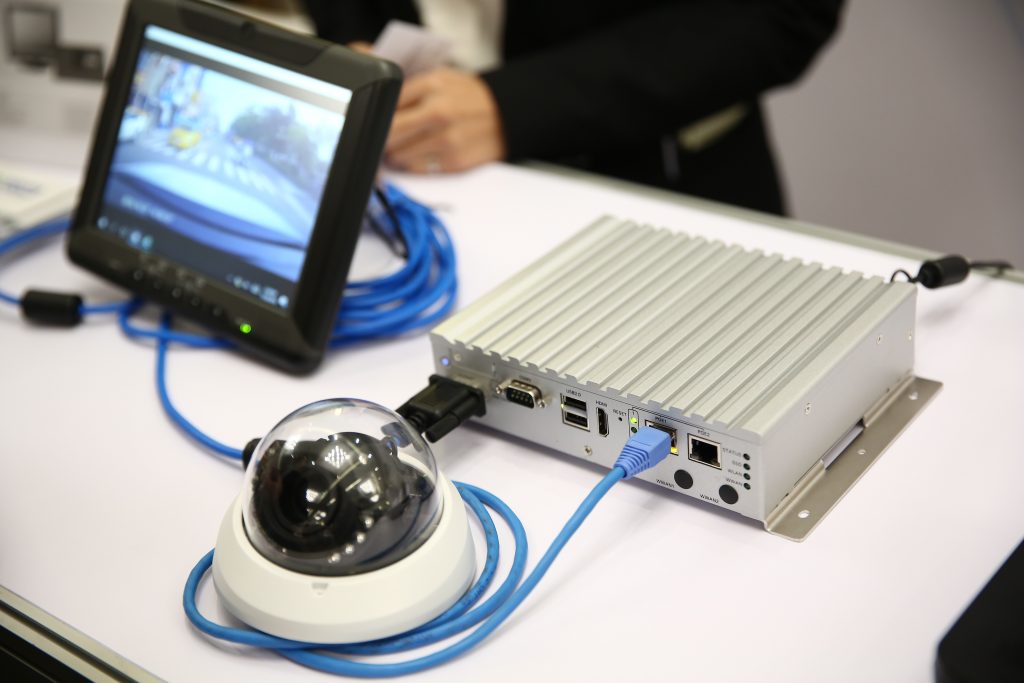 Here are some of the outstanding smart city-related products showcased at the event:
1. Tatung: the Electric motorcycle reveals racing strength with Clean & modern design. Digital speed meter provides user full information of their motorcycle. The motorcycle has passed the water proof test with 40 cm water, so that riders do not need to worry about riding in the rainy day. Moreover, the motorcycle can run 60-65 km with fully charge condition, the portable charger can help users charging anywhere they want. Plus, strong headlight projector can provides a good vision to rider at night.
2. Advantech: Intelligent RTU ADAM-3600 Series is a temperature, humidity and water control for agriculture can help manage, check and link information with the cloud in real time and support a huge amount of information, reduce water loss and conserve the environment.
3. VIA technologies: The VIA Smart City-Building Solution helps systematically manage all electrical appliances and gadgets such as a remote-control unlocking system, a burglar alarm equipped with an infrared movement sensor, and a wireless security camera operated through a tablet device.
4. MSI FUNTORO: Infotainment Solutions present its commercial vehicle infotainment innovation, such as tour coaches that are equipped with screens to watch movies, shop online or check passengers' travel information. There's also a monitoring system that links drivers with the control center and reports results to enhance the potential of drivers or reward them. This system can be conveniently operated through a smartphone app.
5. Nexcom: NEXCOM Modular Vehicle Computer System increases safety and security for bus passenger transportation with high video resolution and 2 removable extensive HDD/SSD and CFast for storage capacity. It connects up to 6 IP cameras + PoE function providing reliable and high quality video coverage around
Introduction to the Taiwan Excellence
The Taiwan Excellence Awards were launched by the Ministry of Economic Affairs (MOEA), Taiwan, R. O. C. in 1993. All products carrying this symbol have been selected for specific Taiwan Excellence Awards based on their excellence in R&D, design, quality, marketing through the rigorous selection process, so they symbolize exquisite, innovative Taiwanese products selected by the government, and award-winning entries represent the epitome of Taiwanese industrial prowess and image of excellent product quality. Taiwan Excellence symbol is recognized worldwide symbol as it is trademarked and promoted in 102 countries.
Those interested in more details can please contact the Taiwan External Trade Development Council in Thailand via telephone 02-651-4470 or 02-651-4471.