Bangkok, Tuesday 26th March 2019 – Speaking at the Responsible Business Forum on Food and Agriculture (RBF), Supant Mongkolsuthree, Chairman, Federation of Thai Industries, highlighted the importance of innovation for continued success in the food and agriculture sector in Thailand. "The success of the food and agriculture sector has contributed to the average annual increase of more than 6 percent in Thailand's gross domestic product."
Niall O'Connor, Centre Director, Stockholm Environment Institute, spoke of the need for multi-stakeholder collaboration to transform the food and agriculture value chain, "Innovation is critical to transform the food and agriculture value chain, and innovation requires reaching out to all stakeholders," said O'Connor. "Through forums like the RBF we can collectively work towards sustainable solutions for food production, storage and waste, while promoting the reduction of inputs such as water, chemicals and fertilizer. Progress in all of these areas will produce higher quality food and less waste as it moves through the value chain."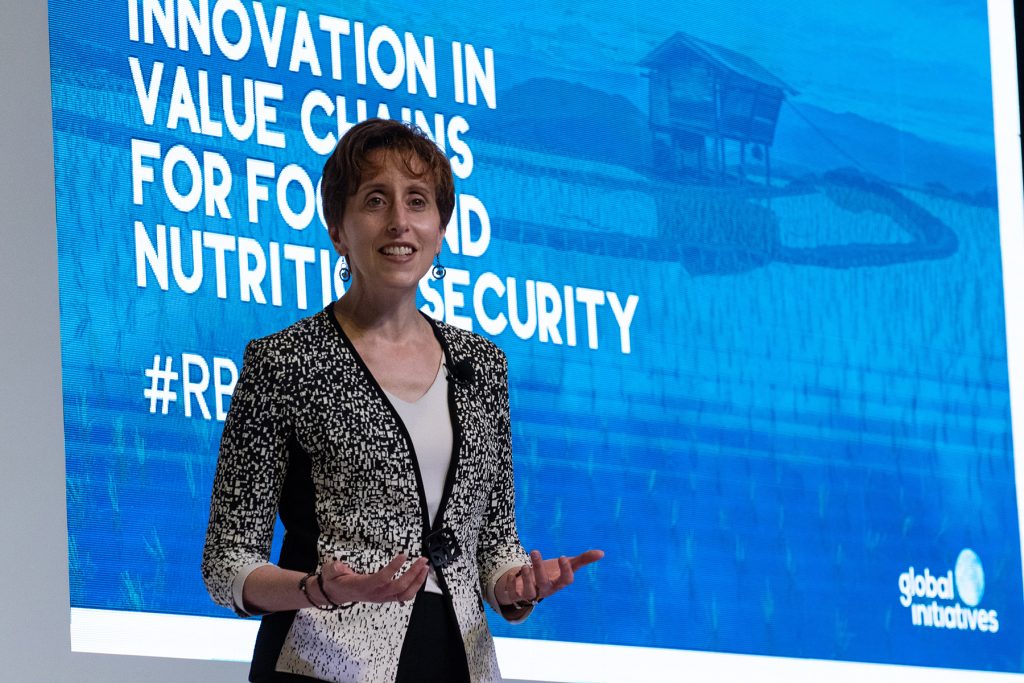 The 6th edition of the Responsible Business Forum on Food & Agriculture (RBF) welcomed over 400 food, agriculture and nutrition decision makers to discuss solutions for innovation in value chains for food and nutrition security. The forum aims to develop tangible solutions on how to scale innovation and financing in the food and agriculture sector. Speaking about the value of the RBF, Tony Gourlay, Chief Executive Officer, Global Initiatives said "The RBF is an invaluable platform for businesses, governments, international agencies, financial institutions, academia and NGOs, to collaborate and accelerate action towards a more sustainable world."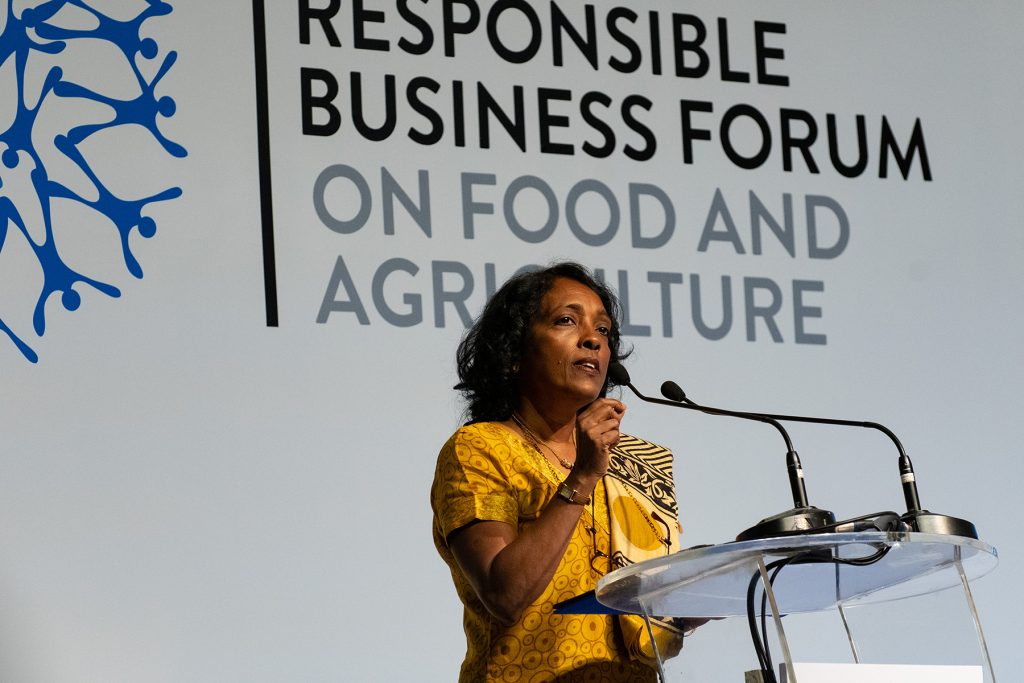 The Forum demonstrated the continued drive from both international and Thai organisations such as CP Group, Food Innopolis, Herbalife and FrieslandCampina to address food and nutrition security through innovation. Organisations like the Global Agribusiness Alliance, Grow Asia, US-Aid and Croplife Asia are presenting a number of their initiatives and projects over the two-day Forum, demonstrating their work in partnerships with private sector and government to help address the challenges faced across the various commodity value chains.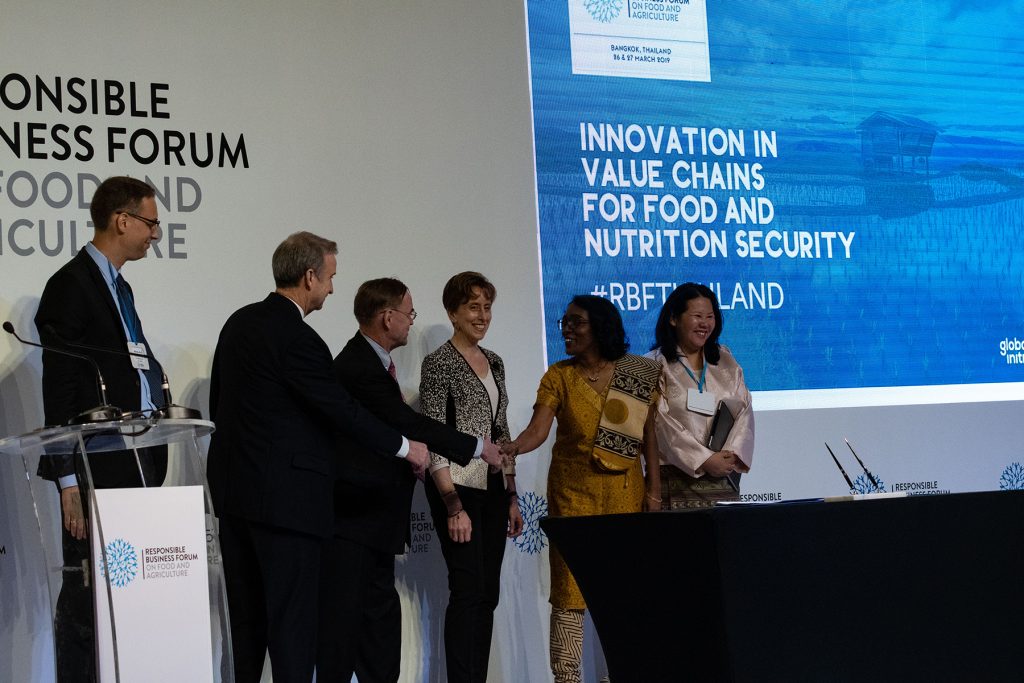 The Forum also saw the signing of the Sustainable Rice Landscapes MOU between its consortium members, the WBCSD, UN Environment, Food and Agriculture Organization, International Rice Research Institute and Deutsche Gesellschaft für Internationale Zusammenarbeit (GIZ). Wyn Ellis, Coordinator of the Sustainable Rice Platform shared "SRP and its 100 institutional partners are proud to be part of this Consortium, which aims to work with governments and the private sector to drive wide-scale adoption of climate-smart, sustainable rice production, using the world's first Rice Sustainability Standard and Indicators".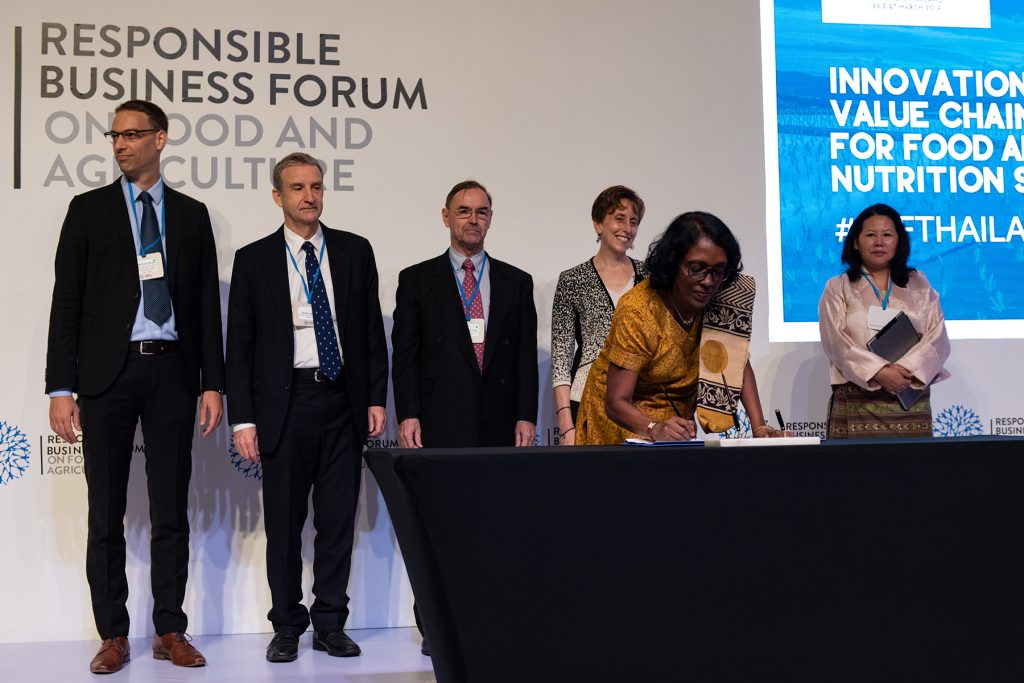 This MOU is a landmark agreement that will see the consortium work together to build upon the efforts of the Sustainable Rice Platform to drive transformative change in the rice sector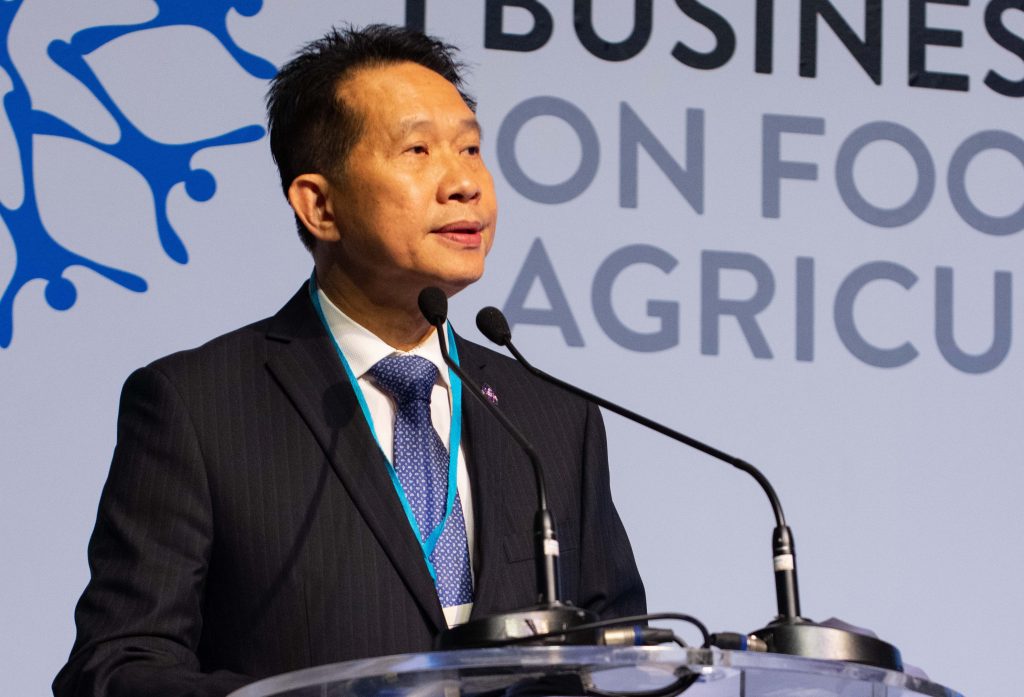 by working with governments and value chain actors at landscape and policy levels to drive adoption of proven climate-smart best practices and innovative technologies.
The RBF is being held in Thailand for the first time in recognition of the country's successful food and agricultural industries and supports Thailand's 2019 ASEAN Chairmanship. By bringing together global food leaders to drive innovation in value chains for food and nutrition security, the Forum is a great example of this year's ASEAN theme of "Advancing Partnership for Sustainability".