FESPA Asia 2018, 22-24 February, opens its doors today welcoming industry professionals and world leading exhibitors to the BITEC exhibition centre in Bangkok. FESPA is delighted to be returning to Bangkok with the second edition of the show. The ASEAN region is a key part of FESPA's global strategy and it remains committed to the region, through both this annual exhibition and also its reinvestment programme, whereby it supports industry projects through its network of national associations.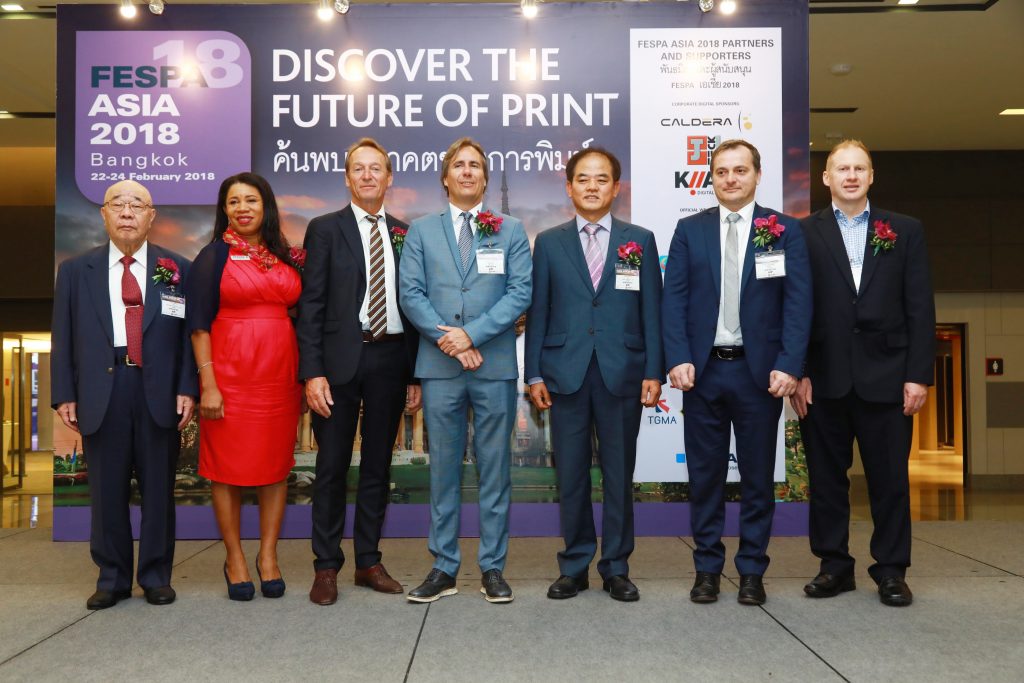 Over the next three days, 160 brands will share the latest developments in technology at FEPSA Asia, such as; JK Group who will introduce the latest dye sublimation inks to their portfolios of its premium brands Kiian Digital and J-Teck, Sensient® launches latest digital pigment ink set to revolutionize the industrial textile printing market and Ghost White Toner introduces a new approach to sublimation printing next to the established Ghost White Toner Cartridges.
FESPA Asia 2018 is expected to attract around 5,000 buyers from more than 60 countries, with the largest delegations coming from Thailand, Singapore, India, China and Malaysia, who are printers, sign makers, designers, marketers, advertisers, business people, investors and entreprenuers in the wide format print and signage community.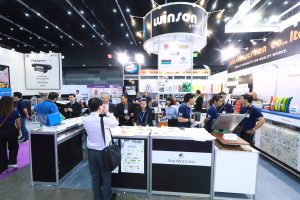 Roz Guarnori, FESPA Divisional Director, stated that FESPA ASIA 2018 supports the Thai print community, which is a key economic driver of Thailand, significantly contributing revenue to Thailand's MICE industry through the large number of international and local attendees who will be visiting. It would contribute over 60 Million baht income. Additionally, it is a platform to showcase the latest innovations and technological know how in the printing industry to Thailand, helping to develop Thailand's capabilities in this area."
Visitors can learn and be inspired by a full conference packed with sessions covering; industrial printing, direct-to-garment printing, textiles, gift and promotional products, screen printing, heat transfer materials and more. Each session will be presented in both Thai and English.

The thrilling World Wrap Masters Asia competition also starts today with 16 competitors, including 8 from Thailand, battling it out in the first round, with the grand final taking place on Saturday. Be sure to visit the Wrap Masters stand and watch all the action, or take part in the practical daily demonstrations. Today will cover 'controlling your wrap film', tomorrow 'smart wrapping' and Saturday see's 'x-ray through wrap film' explored.
Visitors can register for the exhibition when arriving onsite at the BITEC, Bangkok.
For more information visit www.fespa-asia.com